Courtroom: One Option for Tahoe Development Plan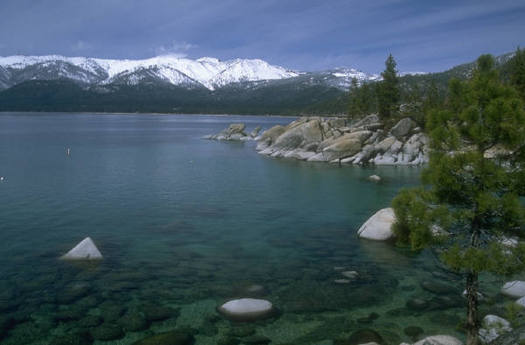 PHOTO: The clock is ticking as local conservation groups decide whether they need to file suit in response to a controversial decision by the Tahoe Regional Planning Agency.
December 14, 2012
LAS VEGAS – Local conservation groups are deciding whether to head to court to fight the development plan approved this week by Lake Tahoe regulators.

Laurel Ames with the Tahoe Area Sierra Club says the plan just approved by the Tahoe Regional Planning Agency means a whole lot more development in the Tahoe Basin.

"It's a lot more pavement, cramming more buildings into less space, big ski resorts – we're talking gondolas, hotels, commercial, the works – in the basin."

Ames hopes the authority decides to reconsider its latest move. Both Governor Sandoval and Nevada lawmakers have the authority to pull the plug on the plan.

Bob Anderson, chair of the Tahoe Area Sierra Club, says a major issue going forward is monitoring, because the water quality in Lake Tahoe has been going down even before this new plan was approved on Wednesday.

"There's a 60-day period to file a lawsuit and that's one of our options. But perhaps that can be averted – the most important thing is monitoring."

Ames says another issue for environmental lawyers is whether Tahoe Regional Planning can legally decide to delegate its powers to local governments.

"The provision for delegating to the local government is completely opposite of the intent of Congress and the two states when they formed the compact that existed at the time."

This was the first update of the regional plan that impacts Nevada and California since 1987.

Mike Clifford, Public News Service - NV