Many in Arkansas Faith Community Support Medicaid Expansion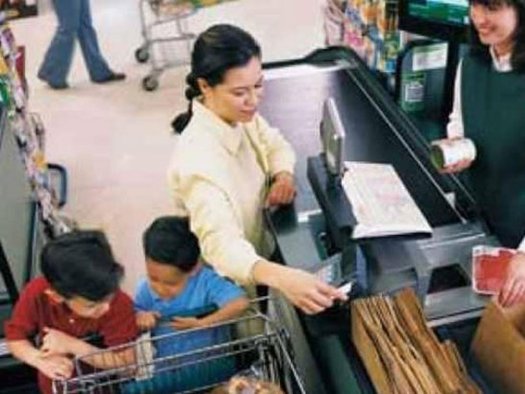 PHOTO: Many of the working poor in Arkansas have jobs in retail, food service or as maids. The Working Poor Families Project says 41 percent of the state's working families are still considered low-income. Courtesy of We Are All One World.
January 28, 2013
LITTLE ROCK, Ark. - It isn't making headlines at the State Legislature yet, but Medicaid could be the topic most talked about behind the scenes there. Lawmakers will soon decide whether Arkansas expands its Medicaid coverage as part of the Affordable Care Act.

In a state where 40 percent of working families are still considered poor, it's a concern at churches as well as at the State Capitol. To the Reverend Steve Copley, executive director of the Arkansas Interfaith Alliance, this debate should focus on people instead of politics.

"I am hopeful that in the end, all legislators - regardless of party - see the need to assist those who are on the margins, those nearly 250,000 people who, many times, they're working hard and playing by the rules and still, it's just not enough," Copley said. "The check just doesn't stretch that far."

In his State of the State speech, Gov. Mike Beebe pointed out that 95 percent of Arkansas companies have fewer than 50 employees. So, even when the Affordable Care Act is fully implemented, they won't be required to offer health insurance to workers.

The Reverend Velda Bell, a Methodist minister, estimates that three times a week, someone comes to her church asking for help with daily living expenses. She says often they have prescriptions in hand for medicine that they need but can't afford.

"Especially with our senior citizens," says Rev. Bell, "I have seen so many people who have to make a choice between buying half a dosage of their medication so that they can also get food that week. And so, I think we need to make it possible for people to get the kind of care they need."

Rev. Copley says the faith community statewide has already stepped up its efforts to help those who are struggling, but it can't handle the increased needs alone.

"It really requires both solutions, that the faith community be involved and government be involved. There are limitations on what the faith community can do," he says. "Many churches, their budgets are stretched. In fact, many times they're not even able to meet their budgets."

The Arkansas Interfaith Alliance says it supports the need for budget savings and a more efficient state government, but believes government-run programs are also necessary to give people in need a hand up instead of a handout.

Chris Thomas, Public News Service - AR