More than a Half-Million Michigan Kids Live in Poverty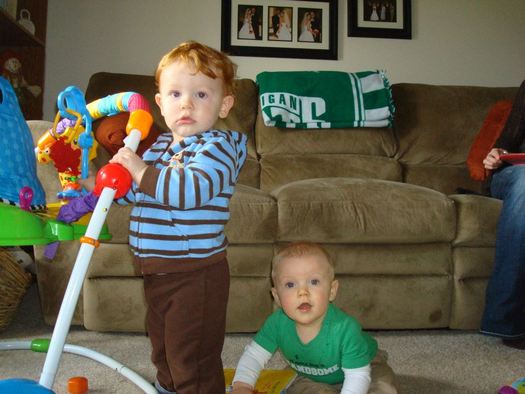 PHOTO: The annual Kids Count report says more than 500,000 Michigan children live in families at or below the poverty line. Courtesy of Michigan League for Public Policy.
January 31, 2013
LANSING, Mich. - Child poverty continues to be a vexing problem for Michigan, with more than 500,000 kids living at or below the poverty line, according to the annual "Kids Count" survey released today. It reports that children in low-income families are at greater risk for poor health, teen pregnancy and academic failure.

Jane Zehnder-Merrell is the Kids Count in Michigan project pirector for the Michigan League for Public Policy, which compiles the Kids Count report. She said kids who grow up in poverty are more likely to stay in poverty as adults.

"We're trying to retool in the state - have more educated workers, improve the quality of our communities, attract businesses - and this just won't happen unless we invest in the future generation of workers," Zehnder-Merrell said.

She pointed out a dramatic increase in child abuse and neglect in Michigan, as the state has continued to cut back on child abuse prevention services.

"Whether it's referral for other services or interventions, we're not there when we need to be, so kids suffer," she warned. "That's very troubling."

According to the Kids Count report, child poverty increased 28 percent between 2005 and 2011. In Michigan, the report recommended that state legislators improve the social safety net by increasing unemployment benefits from 20 to 26 weeks, raising the state Earned Income Tax Credit from 6 percent to 20 percent of the federal EITC, and expanding eligibility for child care subsidies.

The report is available on the MLPP website, www.mlpp.org.



Rob South, Public News Service - MI