Paid Family Leave: Not a Half-Baked Idea in NY?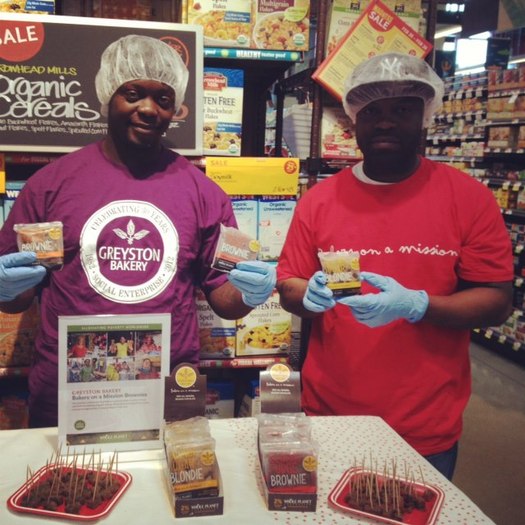 PHOTO: Employees at Greyston Bakery in Yonkers -- and at other New York businesses - would get paid to take time off to care for newborns if Family Leave Insurance is passed in Albany as some believe it will be in 2014. Courtesy Greyston Bakery.
August 14, 2013
YONKERS, N.Y. - New York could become the fourth state in the nation to pass Paid Family Leave Insurance, letting employees take up to 12 weeks of paid time off following the birth of a child.

Advocates say children, families, businesses and communities will benefit in the long run.

At Greyston Bakery in Yonkers, which has been supplying chocolate brownies for a Ben & Jerry's ice cream flavor for more than 20 years, president Mike Brady said he is all for a statewide paid family leave system.

"It's certainly something that we'd like to offer," he said, "because we understand the development of children and that bonding when they're first born is critical, both for the newborn child and the parents."

The bakery is owned by a nonprofit organization "with a mission to support low-income people and families on the path to self-sufficiency."

The United States lags behind many countries that allow employees to spend time bonding with newborns without suffering a cutoff of income.

Donna Dolan, executive director of the New York Paid Leave Coalition, said New Jersey, California and Rhode Island have expanded existing Temporary Disability Insurance programs to include support for parents of newborns or adoptees.

"We have been talking to people in the governor's office," she said, "and we believe that 2014 is going to be the year that New York State is going to become the next - and the fourth - state to pass Family Leave Insurance."

At the bakery, Brady said he encourages other business leaders around the state to support policies that allow employees to attend to family matters without the burden of unpaid leave.

"That keeps them off social services," he said. "It saves money for the taxpayers, but it also provides a better policy for our workforce and hopefully improving morale and our overall performance here at the bakery."

David Levine, chief executive of the American Sustainable Business Council, said a better workplace can lead to stronger families and more stable communities, goals that are consistent with his organization.

"Like Greyston Bakery up in Yonkers, or Eileen Fisher," he said, "these are businesses that have gone out of their way to create exemplary workplaces that really respect their employees."

Greyston Bakery was founded in 1982 by a Zen Buddhist meditation group. Its motto is, "We don't hire people to bake brownies. We bake brownies to hire people."
Mark Scheerer, Public News Service - NY