Report: More Relatives, Friends Step Up to Raise Ohio Children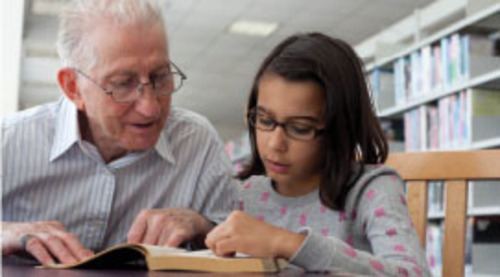 PHOTO: Grandparent reading to a child
May 23, 2012
COLUMBUS, Ohio - When a birth parent is unable to provide care, a relative or family friend can be called upon to help raise a child. A new report from the Annie E. Casey Foundation says such "kinship care" is becoming more common, in Ohio and across the country. It's up 18 percent in the past decade.

Hayden Shelby, research analyst with the Children's Defense Fund of Ohio, says many caregivers take on parental responsibilities on their own limited incomes and struggle to meet the basic needs of the child. Some receive assistance through Temporary Assistance for Needy Families or TANF, but Shelby says the money isn't going very far.

"Those benefits are only $249 a month for one child, or $344 for two. But according to the USDA estimates, the actual cost of raising the child for a month is about $990."

Ohio has a Kinship Permanency Incentive program that provides time-limited payments to people caring for relatives' children.

There are many different circumstances that can lead to a kinship-care situation, from a death or child abuse in a family, to a military deployment. And Shelby says research shows these children fare better when they remain in the safe, stable and familiar environment.

"When you put a child and keep a child with the family, they can stay in a place where they still belong and where they can still be involved in their own culture and their own traditions, as opposed to, often, the emotional turmoil that happens when you completely put a child into an entirely new position."

She says that's why its crucial to ensure that kinship families get the help they need. The Casey Foundation report says there are 100,000 children living in kinship care situations in Ohio.

It says more should be done at both state and national levels. Recommendations include better use of federal TANF funding; foster-home licensing changes; and allowing for more housing, health care and other community-based support services, especially for grandparents raising their children's children.

The report,"Stepping Up for Kids: What Government and Communities Should Do to Support Kinship Families," is at www.AECF.org.