Sparking New Interest in Forest Jobs and Recreation Act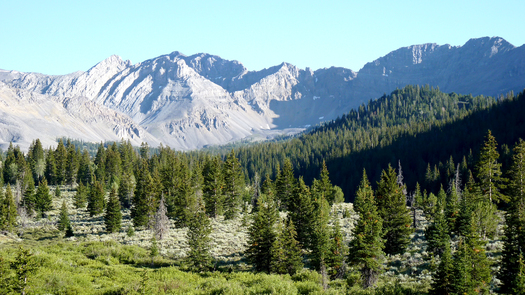 PHOTO: The proposed Italian Peaks Wilderness Area in the Beaverhead-Deerlodge National Forest. MWA photo.
May 30, 2012
TOWNSEND, Mont. - Meetings around the state this month are designed to keep an idea alive: the Forest Jobs and Recreation Act, SB 268, first introduced in Congress by Sen. Jon Tester, D-Mont., in 2009.

The bill is touted as something everyone can agree on - from timber mill owners and operations, to sportsmen and conservation groups.

Townsend Mayor Mary Alice Upton moderated a discussion of the bill Tuesday night.

"You don't have to say, 'A pox on both your houses.' There's something to be said on each side. No one wants our hillsides denuded of trees, but no one wants people having to go out of state to get a decent job."

While the list of supporters of the bill is long, there are opponents - most notably Rep. Denny Rehberg, R-Mont.

The Forest Jobs and Recreation Act affects 100,000 acres in western Montana, and would increase timber harvests and forest restoration activities on the Beaverhead-Deerlodge, Lolo and Kootenai national forests. The bill would also maintain existing access and recreational use by creating recreation and wilderness areas on those forests.

Adrieen Marx, who owns Rovero's gas station and hardware store in Seeley Lake, recently hosted a discussion in her town.

"To me, this is the best thing that has happened for everything that involves our forests - whether it's the timber industry, the wood products, recreation, the outfitting - everything that draws people into the forest."

The meetings are organized by the Montana Forests Coalition. Another meeting will be held from 7 to 8:30 p.m. today at the Great Northern Hotel in Helena.

The text of the bill is online at gpo.gov.