Phone Company Fights FBI to Protect Customers' Records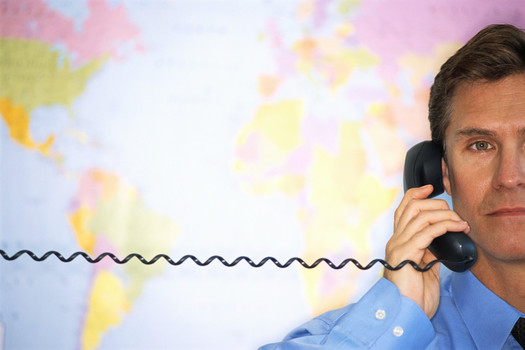 PHOTO: Man with map and telephone.
July 23, 2012
PHOENIX - A telephone company is taking the rare step of challenging a request for customer records, saying the FBI is overreaching.

It's a story that's hard to tell.

Matt Zimmerman, an Electronic Frontier Foundation lawyer, is representing the telecom company - which he cannot identify. In fact, his lips are sealed about almost everything in this case, because of the use of what is called a national security letter (NSL), often employed in hunting for terrorism in the post-9/11 era.

"It allows the FBI to seek information and to gag recipients without any kind of court oversight ahead of time."

The Justice Department says NSLs have helped uncover terrorist cells in the United States. But officials have acknowledged they've also been abused by the FBI. Zimmerman says it's a false choice to suggest that privacy and security can't coexist within the legal system, and that the FBI has plenty of other tools available.

Zimmerman says it isn't hard to see how NSLs can be misused.

"The Office of Inspector General issued three reports over the past several years documenting and highlighting the kinds of abuses that the FBI committed surrounding the use of national security letters."

The Wall Street Journal analyzed documents released by the FBI and speculated that the phone company fighting the NSL may be Working Assets, which operates a long-distance call service and donates to progressive causes such as Greenpeace, Planned Parenthood and the American Civil Liberties Union. Zimmerman can't say.

"No recipient of a national security letter can identify the content of the information sought or identify who the ultimate target is. And neither can their lawyers."

Zimmerman and the mystery company are challenging the gag provision and, he says, the underlying legality of the statutory scheme that allows the FBI to issue these kinds of requests.

The redacted letter is online at documentcloud.org.
Doug Ramsey, Public News Service - AZ