"Rapid Response" Back-to-School Suicide Prevention in NH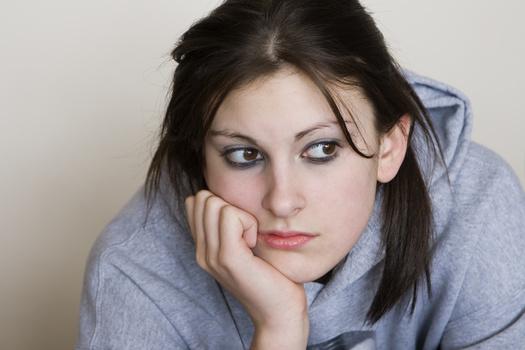 PHOTO: As New Hampshire high school students get ready to return to class, some will have additional help to reach out to, if they feel depressed or at risk for suicide. Fellow students have been trained to get them to the help they need.
August 20, 2012
CONCORD, N.H. - In the county with the highest suicide rate in the state, many New Hampshire high school students will have someone to turn to if they feel depressed or suicidal this fall: specially trained fellow students. Stephen Brooks, the Kiwanis Club of Colebrook advisor, says most young people who die by suicide tell someone in advance of their plan. That's why he took a suicide-prevention training course last year, along with seven students from Colebrook Academy who are also members of the Kiwanis "Key Club."

Brooks says those students then helped train 60 of their peers to recognize the warning signs of suicide and depression.

"The key is quicker response time. A friend's going to notice something sometimes quicker than a parent will, just because they have more access to you. Parents are working, parents are busy, kids are busy - but they see their friends a majority of the day."

According to the New Hampshire Department of Education, one in four high school students reported feeling sad or hopeless for a period lasting at least two weeks in 2011.

Sebastian Young is one of the Key Club students who trained to be a suicide-prevention facilitator. He hopes more high school students will learn the skills, to replace those like him who have moved on to to college.

"Here in the North Country, we have a higher suicide rate than in most places, so I got involved. We were trained to identify people who were at risk for suicide, how to get them the help they need, and if they aren't willing to go, how to tell somebody for them and get that person to them."

Brooks says it's vital that kids of high-school age understand that when they hear a fellow student say they feel hopeless or suicidal, they need to act.

"Just tell somebody. You need to tell somebody so they can get some help. They may be mad at you at first, but in the end they're not going to be mad anymore, because they're going to get the help that they need."

Five adults and seven students with the Colebrook Key Club received the National Association of Mental Health "Youth Leadership Award" for their suicide-prevention efforts.

New Hampshire suicide statistics are available at the Department of Education website.