Working to Protect WA's Disappearing Farmland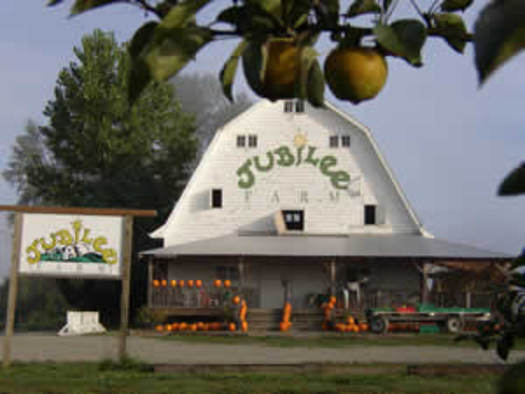 PHOTO: Jubilee Biodynamic Farm, near Carnation, Wash. Photo courtesy Erick Haakenson.
September 14, 2012
CARNATION, Wash. – More than half the farmland in the Puget Sound area has been developed for other purposes since 1950 - and King County is trying a new approach to preserve what's left. This month, the county and the PCC Farmland Trust announced an agreement to work toward keeping future development inside cities, in an attempt to prevent more urban sprawl.

Their first joint effort is preserving the Jubilee Biodynamic Farm near Carnation. Farm owner Erick Haakenson says it's a good fit for him and his wife Wendy, who had been concerned about what would happen to their 200-plus acres in future years. Now, they know the land will remain in agricultural use.

"It seems to be a kind of approach that has a great deal of legitimacy, and we have a sound expectation that when we are gone and our kids ask the question - 'What's going to happen to this farm?' - there's not going to be a question. We've answered that question already."

Haakenson says the pressures on landowners for pursuits other than farming are intense in western Washington, from groups with plans for resort hotels and equestrian centers, to others asking to log the hillsides. But in his view, just being near the city gives a farm special responsibilities.

"The farm here, particularly being so close to urban areas - it's not only the food. Just having a place where people can come and kind of reconnect with a source of food, I think is really important. Those are values that we, Wendy and I, both hold, and we want to see those continue."

The Haakensons run a community-supported agriculture (CSA) operation, where people come out to the farm to pick their own produce, and a "Farm School" to teach kids about where foods come from.

Tomorrow (Saturday), the PCC Farmland Trust is celebrating the push to save more suburban farmland with an open house at the Jubilee Farm. The public can enjoy farm tours, hayrides, live music and locally-grown food.

Chris Thomas, Public News Service - WA