Teen Actors Find Arts a Path to Self-Esteem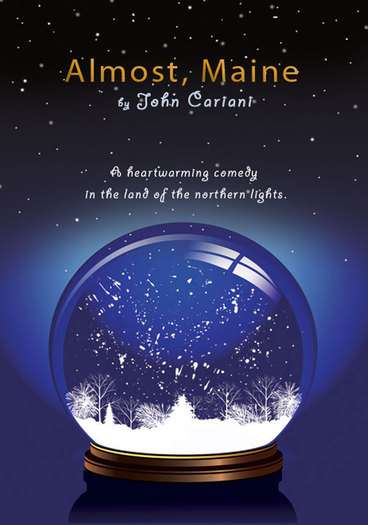 Graphic: The GLBT Community Center of Colorado's Youth Theater is presenting "Almost, Maine," this weekend, part of its Rainbow Alley Youth Theater program.
October 12, 2012
DENVER – Television programs like "Glee" are often credited as examples of how the arts can transform the lives of GLBT high schoolers. Something similar is happening at the GLBT Community Center in Denver, where its Rainbow Alley Youth Theater is presenting Almost, Maine this weekend.

The play features nine interlocking stories about love, loss and redemption. Rainbow Alley Director Cory Barrett says he's seen a real growth in the play's young actors.

"It allows young people the opportunity to sort of go outside of themselves. That type of expression is extremely important, and a great and healthy outlet for development for young people."

A recent National Endowment for the Arts study found that involvement in the arts for at-risk youth spreads beyond the stage. Arts-involved kids tend to do better in school, get better jobs and are more engaged in their communities.

This is actor Jason "Jaylo" Wilson's third performance with the Rainbow Alley Youth Theater. He says it was only after he got involved with the program that he realized he had a knack for performing for an audience.

"That's really what I do it for, is the audience – the energy that comes from making the audience laugh and cry – and you know, taking them on this emotional journey with me, is all what makes it worth it."

Barrett says the performances offer benefits not just for the actors on stage, but also for adults and teens in the audience.

"For young people who are in the audience of our production, it really builds up this sense of pride in them and really strengthens and empowers them to want to be able to have an outlet to express themselves."

Almost, Maine premieres tonight (Friday) and runs through Sat., Oct. 13.