OEIB Public Forums on School Funding Start Tonight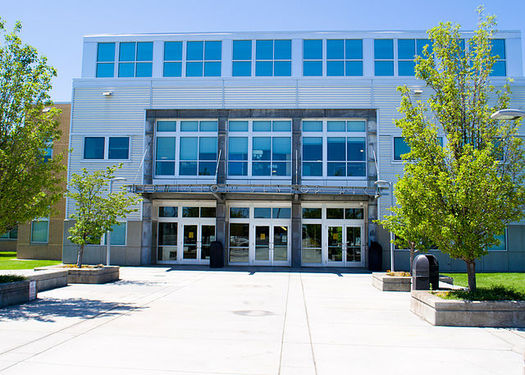 PHOTO: The first of the seven meetings will be held at Hermiston High School.
October 15, 2012
HERMISTON, Ore. - The Oregon Education Investment Board (OEIB) is asking for public input on the topic of school funding in a series of community forums this month. The first is this evening in Hermiston.

The board's Education Funding Team has already drafted some recommendations to Gov. Kitzhaber, and Hermiston high school teacher John Larson says he will comment on several of them. Larson says he does not like the idea of compensating school districts with a single block-grant amount for special education instead of an amount per student. He is also concerned that the board itself is costing the state money.

"I'll talk about some of the things that I've experienced with my students, and why that funding needs to be funneled to the classroom, not to some agency that's going to try and oversee the outcomes."

The OEIB wants to shift Education Service District (ESD) money to fund new Student Achievement Centers. Larson says ESDs allow small schools to share services such as speech therapy when they cannot afford full-time specialists. He fears that changing the system could be a disservice to students in rural districts such as his.

The OEIB has focused on raising the targets for student performance by asking every school district to draft "Achievement Compacts." However, the board acknowledges that the schools do not have enough money to make the changes needed.

Parent Susan Barrett with the "Save Our Schools" coalition says volunteers from her group have been at every OEIB meeting. Their impression is that the discussions are not getting to the heart of the problems schools are facing, she says.

"They have consultants come out who talk about 'return-on-investment dashboards' and the need for $50 million for new databases, while our kids are in overcrowded classrooms and the staff that is working with students keeps getting cut."

This week, there will also be OEIB forums on Wednesday in Eugene and on Thursday in Portland. Parent and PTA member Scott Overton says he'll attend on Thursday night. He admires some of what the board is doing, but says he also has concerns.

"They're raising the bar, which I think is very appropriate. We want every child to succeed, but there's not a lot of money coming back to make these great changes. And, so far in the compacts, they haven't really included parent voices."

Next week, there are forums in Salem, Medford and Coos Bay, and at the end of the month in Bend.

The Hermiston forum is scheduled from 6 p.m. to 8 p.m. at Hermiston High School, 600 S. First St., Hermiston. Other forum dates and places are available online at www.oregon.gov.