Mountains Over Coal Mining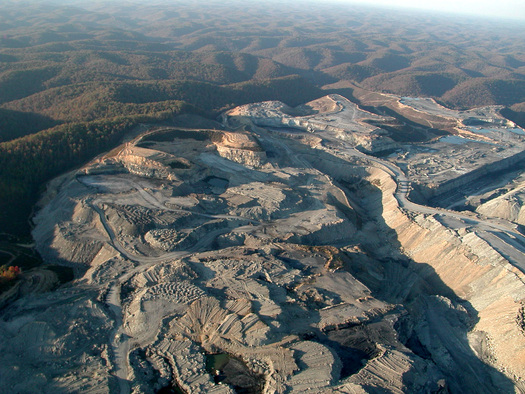 PHOTO: Patriot Coal's Hobet Mine. Credited to Vivian Stockman. Flyovers courtesy SouthWings.org
November 19, 2012
LEXINGTON, Ky. - A coal company's decision to end mountaintop removal will not be an isolated action, says the Sierra Club's mining committee chair in Kentucky. Lane Boldman says Patriot Coal Corporation's decision to phase out large scale surface mining signals a "new beginning" for Appalachia.

"I think it's clear that this type of mining is going away and the sooner that we can get these communities built back up with sustainable jobs the better."

Patriot Coal is among the largest mountaintop-removal operators in Appalachia. In the agreement to end the practice, the company acknowledged the destructive impact of mountaintop removal.

Boldman says the company's decision underscores what the Sierra Club has been saying for years, that it's time to move away from surface mining.

"It's not worth the cost of the health effects, the region needs more jobs, they need different kinds of jobs, and the easy coal is going away."

In a statement, Patriot Coal said it would "transition" its business "primarily toward underground mining and related small-scale surface mining."

While the decision emerges from a federal court case in West Virginia, the impact ripples into Kentucky, where coal counties have suffered an estimated 2,000 layoffs this year.

"I don't see any change in direction. Other fuels have become more economical, certainly natural gas. There's been a rise of wind and solar."

The Sierra club was one of three environmental groups that sued the bankrupt coal company over pollution from mining operations.

Greg Stotelmyer , Public News Service - KY