# for Holiday Giving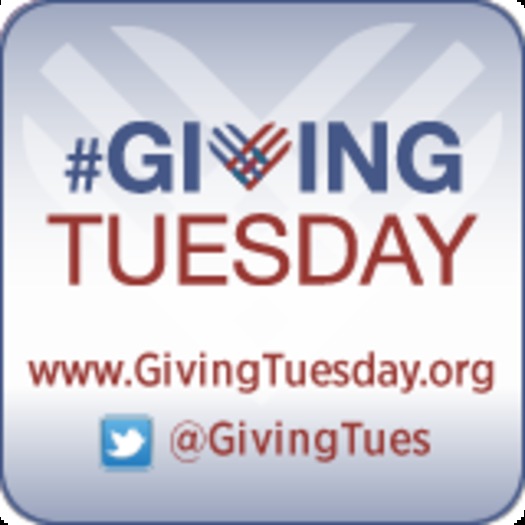 Organizers of #GivingTuesday are using social media to try to establish a new annual tradition alongside Black Friday and Cyber Monday. Courtesy: #GivingTuesday.org
November 21, 2012
LEXINGTON, Ky. - It's a nationwide social media movement that began just a few weeks ago with a simple observation: Americans go wild for two days of holiday bargains - so why not a day of giving, too?

Black Friday and Cyber Monday may not take a back seat, but the holiday shopping days now will have to share with "Hashtag Giving Tuesday." Using social media such as Twitter, organizers have set Tuesday, Nov. 27, as the day to donate money and services or volunteer time to charities.

Jenny Recktenwald says Volunteers of America of Kentucky has signed on as a partner.

"We see it as an ideal way for us to connect with people who are community-minded and looking for ways to give back."

Recktenwald says VOA of Kentucky is encouraging its followers to post photos of how they are giving back on its social media sites. Its organizers say more than 1,000 groups have joined to promote the concept. Having seen Black Friday take hold over a period spanning a generation or more and Cyber Monday take off swiftly, they are expecting the social-media age to make Hashtag Giving Tuesday a virtual overnight success.

Aaron Sherinian of the UN Foundation says his group was among the first to partner with the movement. He says it makes sense.

"This is a country of generous people, so generosity is in our heart. Why shouldn't it be on the calendar?"

Sherinian is expecting Hashtag Giving Tuesday to "go viral."

"We give really well. We mobilize very well. So, let's use a social media reality and let's help make sure it's on the minds and the tongues - and probably more importantly, in the tweets and on the keyboards - of everyone we know."
Greg Stotelmyer , Public News Service - KY