The Gift of Amy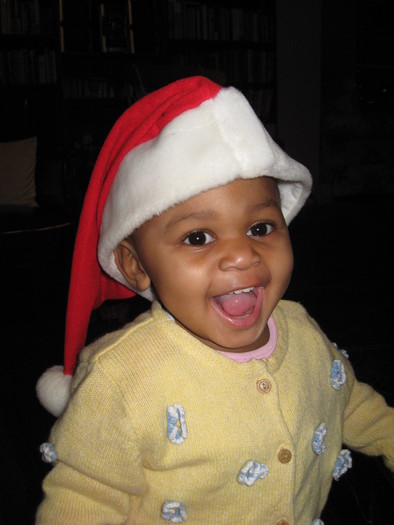 PHOTO: Amy is now 15 months old. Courtesy of Laura Mills.
December 10, 2012
CHICAGO - A north suburban Chicago woman is receiving the gift of a lifetime this Christmas, a gift she says has been many years in the making. Laura Mills says she always dreamed of finding the right person, getting married and starting a family. But it just didn't happen. So, for several years, she had been trying to adopt, without success. About a year ago, she contacted Lutheran Social Services of Illinois and offered herself as a foster parent.

She says the next step seemed to happen suddenly: she got "the call" about an abandoned baby girl, 15 days old.

"They said, 'Great - she's going to be discharged from the hospital tonight or tomorrow.' And I had the classic 'deer in the headlights' look on my face."

She rushed out and gathered up all the supplies she needed for her new role as foster mom. Over time the two bonded as mother and daughter. While DCFS works to keep families together, Amy's birth mother eventually lost her parental rights. As a result Laura was allowed to file for adoption and she has just received notice that the adoption is finalized, giving Laura and Amy the gift of family, just in time for their holidays.

Amy calls Laura 'Mama,' and Laura - who's white - has learned how to braid Amy's hair. Amy is African-American. Laura says she's found a lot of support in her diverse neighborhood, from parents, teachers and other biracial families.

"I wonder what issues might come up as she gets older, or as we go to other places that are not so diverse. But so far, it has not been an issue at all."

Laura says Amy has reached all her developmental milestones and what most people notice is her infectious sense of fun. And even though she sometimes feels sad about the fact that Amy was abandoned, Laura says she'd like the birth mother to know a couple of things.

"I want to say 'thank you,' because if she hadn't put her in a situation where she could be adopted, I wouldn't have her. I would also want her to know that Amy is well taken care of, and well loved and happy. And so, she doesn't need to worry about her."

The DCFS says that more than 2000 Illinois children are available to be adopted and more than 17,000 have been placed in permanent homes.

More information is at lssi.org and at adoptionillinois.org.