Nearly 40,000 Minnesotans Could Lose Food Stamps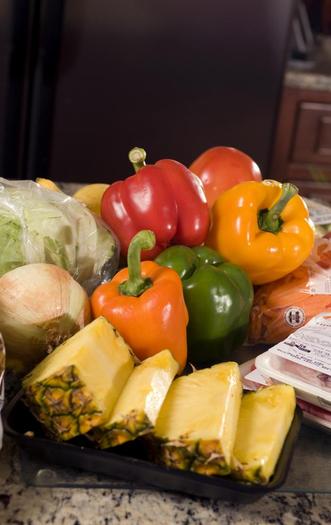 PHOTO: Advocates for the hungry are trying to stop cuts to food assistance as has been proposed in Congress. CREDIT: Amanda Mills
December 14, 2012
ST. PAUL, Minn. – It could soon be tougher for nearly 40,000 Minnesotans who are already struggling to put food on the table.

Cuts in funding for food stamps, or what are now called SNAP benefits, are expected to be included in a new Farm Bill.

Colleen Moriarty, executive director of Hunger Solutions Minnesota, says SNAP shouldn't be cut because there's still a great need, and the program serves its intended purpose.

"It has really been a safeguard to keep people well on the road back to self-sufficiency by serving people's needs. So, we know it's been a very effective tool to help people. In fact, it was included in the original stimulus because that and unemployment were determined to be the most responsive tools by the independent Congressional Budget Office."

Moriarty says because of SNAP, more than a half million Minnesotans have been able to stay above the poverty line.

Between 2007 and 2010, as the recession plunged many into financial hardships, SNAP enrollment in the state grew by more than 50 percent. That included an unprecedented rise in enrollment by senior citizens, who get on average $76 a month in SNAP benefits.

"It does make the difference between a senior being able to have the right kind of nutrition to keep them in their home and have their medicine work. It does make the difference between children having ready access to food so that they can succeed in school. It does make a difference in the peace of mind it brings a parent who doesn't know where their next meal is going to come from."

U.S. Senator Al Franken of Minnesota expects the final Farm Bill will have the reduction in SNAP funding fall somewhere between the Senate and the House plans, although he'd rather not see any cuts with the economy still soft.

"Things are getting better, but there's still a lot of people that need this assistance and I don't want to balance the budget on the backs of the most vulnerable people. I want a robust school lunch program and I also want SNAP to be funded robustly."

The Farm Bill passed by the U.S. Senate would cut SNAP by $4 billion over the next 10 years. The House has proposed $16 billion in reductions, but it has not yet brought its bill up for a full vote.