'Be Outside' Pledges in AR Aim for Outdoor Fun Every Week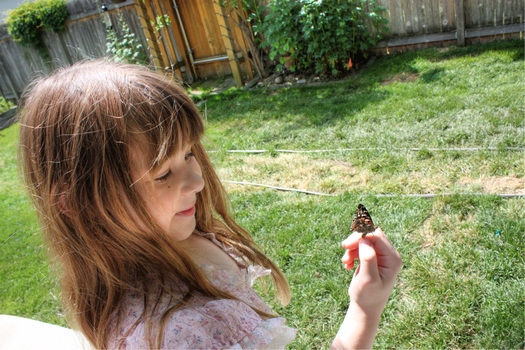 PHOTO: The National Wildlife Federation's 'Be Out There' campaign encourages Arkansas parents to get their kids outside to play more often each week. Photo credit: Deborah C. Smith
December 31, 2012
LITTLE ROCK, Ark. - "Spending more time with family" is a top New Year's resolution, and the "Be Out There" campaign from the National Wildlife Federation is designed to help keep that promise strong all year. The program offers tips and advice to parents who pledge to help get their kids outdoors every week, while acknowledging it isn't always easy in Arkansas.

Be Out There manager Lindsay Legendre says their survey of parents found that 94 percent say kids aren't getting enough time outside. The barriers? Weather, concerns about safety, and the lure of technology. So, the campaign offers strategies on its website.

"We really love geo-caching because you can use a smart phone or GPS technology to do an activity outside, so it kind of meshes those two worlds."

BeOutThere.org offers lists for rainy-day activities, tips on weather-proofing outdoor adventures – useful for areas of the state hit by Winter Storm Euclid – and directories to nearby play areas.

Legendre says the parents they've talked with recognize the benefits of outdoor time, such as increased physical activity and better concentration in the classroom. But she agrees that technology has benefits, too.

"Really encourage balance. So, if you want to play video games for an hour, that's great, and then take the next hour and go burn some energy off outside."

She says they want to make it easier for parents to guide children to more outdoor time, especially since school recesses have been reduced, and busy schedules have eaten into outside play.