Healthy, Family-Style Resolutions for the New Year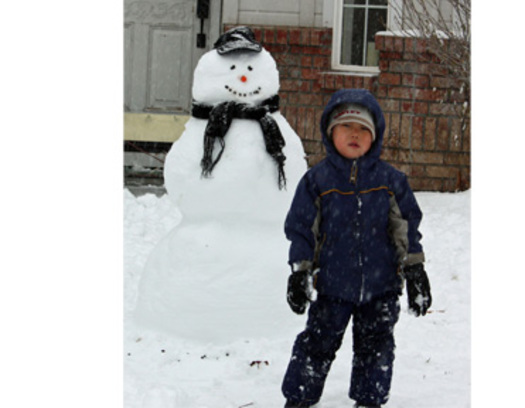 PHOTO: The Be Out There campaign from the National Wildlife Federation is encouraging parents to pledge to help their kids spend more time outdoors in 2013.
January 2, 2013
CHARLESTON, W.Va. - The New Year is upon us, and at least one expert suggests making resolutions for the occasion a "family affair." Clinical psychologist Dr. William Hansen says it's a good idea for parents and children to sit down together, to reflect on the past 12 months and look ahead to 2013.

Hansen says parents might even learn something new about their children's wants or fears.

"Resolutions are about looking backward - about this year that's just coming to an end, what was good, what wasn't so good - and then making plans moving forward, things you'd like to achieve, things you'd like to do. So, as a family, it stimulates discussion, greatly."

If spending more time together is your resolution, Hansen suggests aiming for a nightly family dinner.

He says planning resolutions together helps family members support one another and hold each other accountable.

A survey by the National Wildlife Federation found 94 percent of parents say their children aren't spending enough time outdoors, even in states with a lot of woods, like West Virginia. Lindsay Legendre, who manages the federation's "Be Out There" program, says a resolution for some fresh air every day is a good start.

"Really encourage balance. So, 'If you want to play video games for an hour, that's great - and then, take the next hour and go burn up some energy outside.'"

The website BeOutThere.org has lists for winter treasure hunts, tips on weather-proofing outdoor adventures, and a directory of nearby play areas.

If a child's resolution involves taking up a brand-new activity or interest, Dr. Hansen says it's a parent's job to help them understand exactly what it will involve, so they'll know if it's the right fit.

"Talk about what it entails and the commitment that it would take, and help them measure whether or not they're ready for that sort of commitment and, if so, with them, explore the various options."

To stay on track with resolutions, Hansen suggests using a chart or list to monitor behavior or progress toward the goal.

Some people also make weekly or monthly resolutions, breaking big goals into more manageable time periods.


Dan Heyman, Public News Service - WV