Bill Proposed to Tighten FL Animal-Fighting Law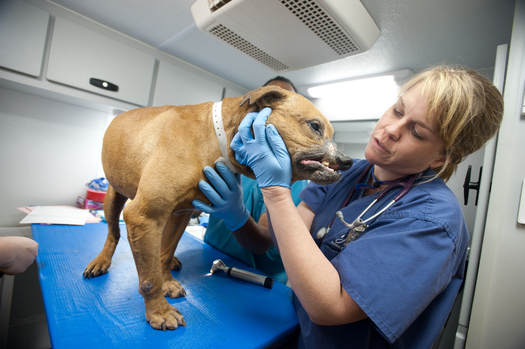 Photo: The Humane Society of the United States' Animal Rescue Team assisted the Jacksonville Sheriff's Office in conducting an investigation of a suspected dogfighting operation in Jacksonville, Florida, resulting in an arrest of one individual and the seizure of 17 dogs. Courtesy: Humane Society of the United States
January 29, 2013
TALLAHASSEE, Fla. - A bill filed Monday in the Florida Legislature would give local law enforcement the tools to hold accountable people who break existing animal-fighting laws. Florida has one of the strongest animal-fighting laws in the country, but a 2010 court ruling requires law enforcement to catch people in the act of breaking the law rather than accepting evidence as proof.

Kate MacFall, Florida State Director for the Humane Society of the United States, says that's not a realistic expectation.

"Nobody supports animal fighting, and it's not safe for law enforcement to try to catch them in the act," she says. "It's nearly impossible."

The introduction of this state bill comes as a federal bill before Congress has bipartisan support. The Animal Fighting Spectator Prohibition Act would outlaw spectators' attendance at organized animal fights. There would be additional penalties for anyone bringing an underage person to such an event.

MacFall says having a uniform federal law would help support the already strong animal-fighting laws in the state of Florida. She says it would also enable law enforcement to cross state lines to hold animal-fighting rings accountable, since many move among multiple states.

"The federal law would really put some oomph into many of the state laws and let the feds handle it, which would be the appropriate way to go. "

The Humane Society of the United States says animal fighting often is associated with gangs, illegal weapons and narcotics. That claim is supported by a three-year study by the Chicago Police Department that found 70 percent of animal offenders had also been arrested for other felonies, including battery, drug trafficking, and sex crimes.

The Florida bill is Senate Bill 504.


Stephanie Carroll Carson, Public News Service - FL