Are Deceptive Energy Marketers Knocking on Your Door?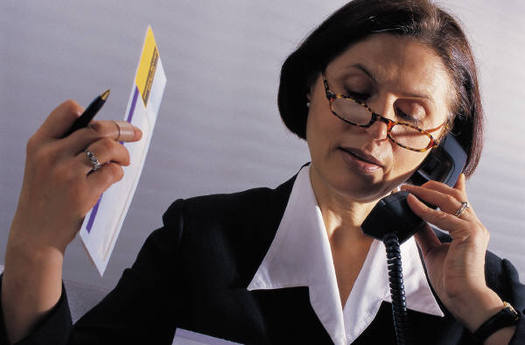 PHOTO: Consumers in Ohio are being targeted by phone and door-to-door marketers for electric and natural gas companies, that may not have Ohioan best interests at heart.
February 5, 2013
COLUMBUS, Ohio - Ohioans may have already talked to them on the phone or at their doorsteps: marketers for electric and natural gas companies are making the rounds in the state. According to consumer groups, some of these providers are using aggressive and even manipulative sales practices, overcharging customers, when compared with the utility standard offer or with products from other marketers.

Barbara Alexander, a consumer affairs consultant, has worked on these issues in many states, and said instead of paying close attention to the fine print, many customers believe what a marketer tells them at face value.

"The salesperson uses puffery, misrepresentation, and actual misleading comments about the nature of the bargain," she warned. "People sign up and don't realize until months later they are paying a whole heck of a lot more."

There are regulations in place that are intended to protect customers from unfair marketing practices, and the Public Utilities Commission of Ohio (PUCO) is currently reviewing these rules. Alexander worked with Ohio Partners for Affordable Energy on a list of recommendations to improve the regulations that have been submitted to the Commission.

On Wednesday, marketers, utilities, and consumer advocates will file reply comments on those recommendations. Consumers can also comment during the next few weeks as the PUCO works on the final rules.

The recommendations include improvements to rules licensing natural gas and electric marketers, along with better disclosures and regulation of contract terms. They've also made recommendations to significantly improve the PUCO'S oversight and enforcement, which Alexander said has been minimal in the past.

"They have thousands and thousands of complaints from customers about misleading marketing materials, salesmen posing as the utility on their doorstep, promising savings, when in fact the contract will not deliver savings, and so forth," she declared.

Education of customers is another area that Alexander says needs improvement. She said the "Apples to Apples" price comparison charts offered by the PUCO are a good effort to help people make connections.

However, she said, they miss the mark.

"They are incomplete and fail to really tell you very much about variable rates, additional fees and charges, and basically just provide you with a way to click on the suppliers' website," she stated.

Alexander is hopeful the Commission will adopt the recommendations, and says she and other consumer advocates look forward to working to ensure customers know what they are buying and have the knowledge and tools to figure out whether it's a good deal or not.