Wear Orange For Campaign Against Teen Dating Violence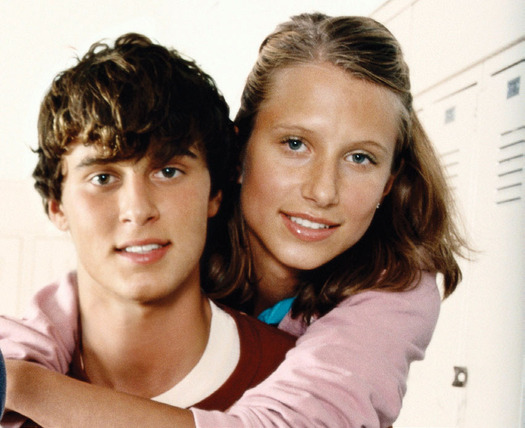 PHOTO: February is Teen Dating Violence Awareness Month - established through a Congressional resolution co-authored by Wyoming Sen. John Barrasso. According to Montana Kids Count, 10 percent of high school students have experienced dating violence.
February 11, 2013
CASPER, Wyo. - Wyomingites are urged to wear something orange today, as part of February's Teen Dating Violence Awareness Month - a Congressional resolution co-authored by Wyoming Sen. John Barrasso.

The Centers for Disease Control and Prevention (CDC) reports that one in 10 teens say they have been physically abused in the last year. That number does not include other types of abuse, such as mental and social.

Christina Escobar is the director of LoveIsRespect, which offers dating abuse prevention programs and resources nationwide. She said parents should never dismiss issues in pre-teen and young teen "crushes" as puppy love, because bad experiences then can be linked to later academic problems, unwanted pregnancies, eating disorders and suicides.

"Sometimes in these very young, very early relationships, you see one partner trying to control the other one," she said, "through physical force, social media monitoring, or they can do it through texting non-stop."

It is also important to understand that violence - whether physical, emotional or social - is all about control, she said, and is never the victim's fault.

That control factor can make it challenging for parents who want to swoop in and "save" their child from a bad relationship, she added, because that rarely works and can actually drive the relationship underground.

"Tell your son or daughter that you are concerned for them; offer to listen; try not to be judgmental," she advised. "Say, 'You don't have to talk to me about it, but I really think we should talk to somebody.'"

She suggested an older sibling, another relative, a doctor or a counselor. Her organization also offers support via texting, online chat or on a toll-free hotline. In addition, LoveIsRespect can refer a family to local organizations that can provide help, she said.

More information is available at www.LoveIsRespect.org.

Deborah Courson Smith/Deb Courson Smith, Public News Service - WY