Oregonians Over 50 Catch the Entrepreneurial Spirit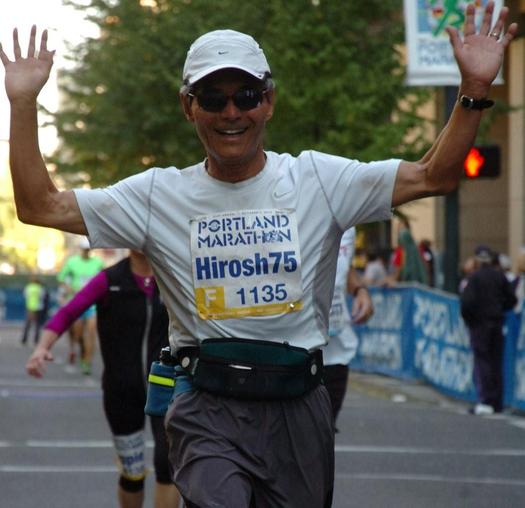 PHOTO: When he's not running his company, he's running! Hiroshi Morihara, age 75, is one of Oregon's over-50 "Encore Entrepreneurs." Courtesy of Morihara.
February 13, 2013
PORTLAND, Ore. - The second half of life might mean a second career as an entrepreneur.

One in four people ages 44 to 70 reports wanting to try self-employment, so the Small Business Administration and AARP Oregon have teamed up to help people 50 and older get started.

The Encore Entrepreneur Business Forum is a brief introduction to all the programs and services available to encourage self-employment in Oregon, most of which are free. Robert Ducote, acting district director for the SBA's Portland office, said workers in their 50s and beyond already have experience and expert knowledge in their field, and wanting to be their own boss is a natural next step.

"There's a lot of talent out there," he said. "We see a lot of folks walk through our doors - they have a great idea, they have a great concept, they've been playing with it for years and they really want to move forward and they just don't know how. Well, we're the 'how' piece."

The forum covers sources of funding, mentoring, technical training and the federal procurement process, Ducote said. There was an overflow crowd at Tuesday's forum in Portland, and others will be held this spring in Eugene and Medford. Ducote says the information is also online, on the SBA.gov website.

Hiroshi Morihara of Portland is one Oregon success story. A longtime engineer and inventor, he launched his new business in his 70s. He has developed a way to turn biomass into a cleaner alternative to burning coal. Morihara said no idea should be launched without a good team of advisers and a lot of research.

"Being an entrepreneur, you think your idea is the best," he said. "You have to talk with people who have that knowledge and make sure your idea is a good idea. And even if you have a great idea, you have to make sure that large number of people want your stuff."

Morihara was a panelist at Tuesday's forum. In Oregon, there are business mentoring groups for women and veterans as well as the general help available at the Small Business Development Centers, with 22 locations throughout the state.

An Encore Entrepreneur course is also online at sba.gov.
Chris Thomas, Public News Service - OR