Beating the Odds: Up to 20,000 Babies with Birth Defects in TX Annually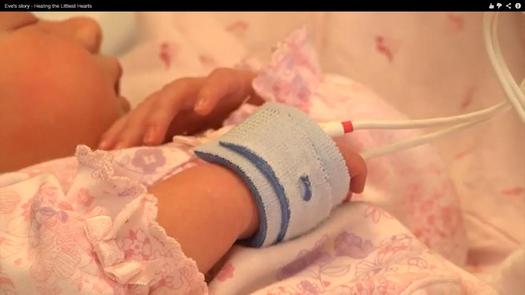 PHOTO: Advocates say the Pulse Oximetry test for newborns is simple, inexpensive and will catch more congenital heart defects before a baby is sent home from the hospital. Courtesy American Heart Association
February 26, 2013
AUSTIN, Texas - Hoping to catch more health problems before babies are sent home after birth, a number of Texas hospitals now are performing a pulse oximetry test along with other newborn screenings.

According to Dr. Mark Canfield, Manager, Birth Defects Epidemiology and Surveillance, Texas Department of State Health Services, the simple and quick procedure can help catch a congenital heart defect before a baby leaves the hospital.

"There are some larger hospitals, delivery hospitals, that are performing this screening test that essentially identifies children who would be at risk for a serious outcome from a heart defect," he said.

Birth defects are the leading cause of infant deaths in the U.S., and congenital heart defects are the most common type.

Not a lot is known about the causes of most birth defects, but Canfield said there are a number of ways that women can cut their risk.

"You should be on a multi-vitamin every day that contains the full necessary dose of folic acid," the doctor said. "Of course, you would want to be avoiding alcohol, avoid smoking, because both of those are risk factors definitely for birth defects."

Canfield noted that diabetes is also a risk factor for birth defects, so women with that disease need to make sure they have it under control and are under the care of a doctor.

It's estimated that up to 20,000 babies born in Texas each year have some type of birth defect.

More information is at dshs.state.tx.us.