Final Vote on Gun Restrictions Expected This Week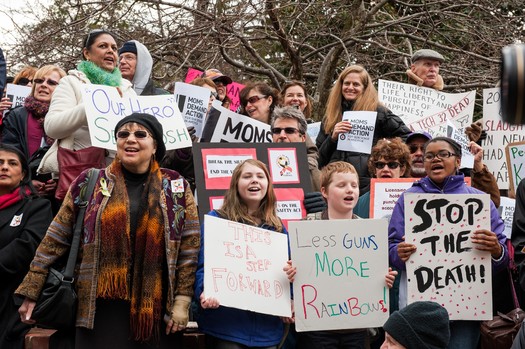 PHOTO: Grassroots groups are cautiously optimistic new gun laws will pass this week. Photo credit: Executive Office of the Governor
March 25, 2013
ANNAPOLIS, Md. - Maryland would have some of the strictest gun laws in the country, if the state House of Delegates gives final approval this week to Governor Martin O'Malley's gun control legislation. It would ban assault-type weapons, and require gun buyers to submit to fingerprinting. The state Senate approved the measure almost a month ago.

According to Vincent DeMarco, president of the group Marylanders To Prevent Gun Violence, the fingerprint provision is especially important.

"That is something which will prevent gun violence by deterring people from buying guns for criminals," he declared.

Gun control groups have spent much of the past week trying to stop a last-minute effort to weaken the proposed assault weapons ban.

Critics of the legislation have said it would force gun buyers to go to neighboring Virginia where the laws are not as strict.

DeMarco stated that that possibility should not stop Maryland lawmakers from taking action.

"We definitely need national laws, but states that have these kind of measures have fewer gun deaths," he said.

Gun rights groups in Maryland have mounted a vocal campaign of their own during the past few months, making this one of the most contentious issues of the 2013 General Assembly session.

A link to the legislation is at legiscan.com.


Alison Burns, Public News Service - MD