Bay Bird Needs a Name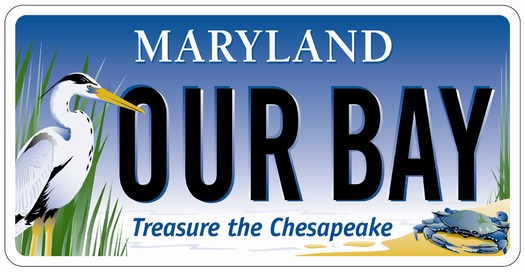 The Chesapeake Bay Trust is launching a contest to name the heron on its bay plates. Graphic Courtesy: Chesapeake Bay Trust
April 2, 2013
ANNAPOLIS, Md. - You've heard of Smokey Bear and Tony the Tiger. Now it's time to name the Bird of the Bay. The Chesapeake Bay Trust is launching a contest to name the iconic blue heron on its Bay license plates.

According to Trust communications and development manager Kristin Foringer, entries must be creative.

They are meant, she said, "To hopefully create a little story about the heron, maybe just develop more of a connection between the Trust and the plate and the Bay for everybody."

Sales of the license plates fund Chesapeake Bay education and restoration projects, and Foringer says the blue herons have become a symbol of those missions.

"They really are an indicator of the health of the streams, and the rivers and the Chesapeake Bay because they live here," she declared. "They eat from the Bay, and the presence of herons is really important."

The contest ends April 15. Winners get vouchers for Southwest Airlines tickets and a free Bay plate.

You can find more contest details at BayPlate.org.



Alison Burns, Public News Service - MD