Bethesda-based NIH Under Scrutiny for Experiments on Babies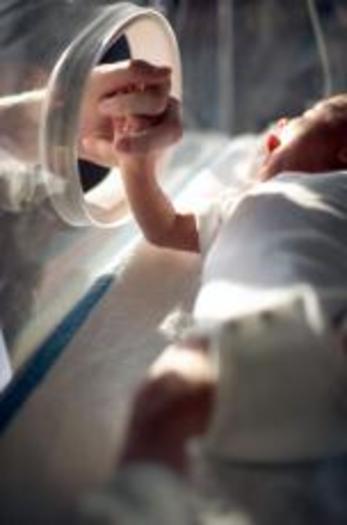 Photo: NIH-funded neonatal studies are under new scrutiny. Photo credit: NLM.NIH.GOV
April 19, 2013
ANNAPOLIS, Md. – The patient advocacy group Public Citizen says federally-funded experiments involving premature babies should stop until the studies are made more transparent.

Public Citizen says researchers involved in a study on oxygen treatment, funded by the Bethesda-based National Institutes of Health (NIH), failed to inform the parents of more than 1,300 premature babies of the risks of enrolling in the clinical trial.

"Those risks included, depending upon which group the children were in, the possibility of blindness, the possibility of brain injury and the possibility even of death from insufficient oxygen," says Dr. Michael Carome, deputy director of Public Citizen's Health Research Group.

The U.S. Department of Health and Human Services has acknowledged that the study, violated requirements for informed consent. It was conducted between 2005 and 2009 at 23 research facilities nationwide.

Carome says there are seven other ongoing NIH-funded neonatal clinical trials. He says the only way for the Department of Health and Human Services to renew public confidence in NIH funded research is to be more transparent.

"We also demanded that the secretary make publicly available, on a publicly accessible website, the protocols and the consent forms for these seven trials," he says.

Carome adds the planned enrollment for those seven clinical studies is more than 4,500 newborn infants.