Striking Out at Stroke, Minnesota's Third Leading Killer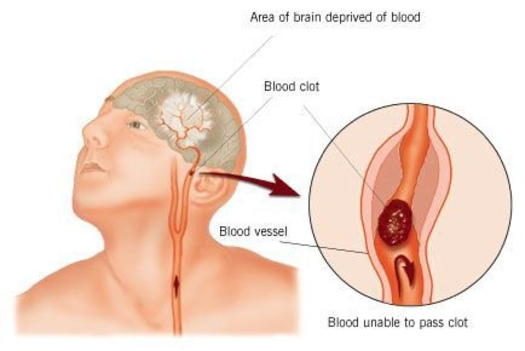 PHOTO: A new system to make sure all stroke patients in Minnesota have access to standardized, high quality care will soon be in place. The stroke proposal has been approved, but is part of a larger bill that has other issues still being hammered out in conference committee. CREDIT: Construction Deal Marketing
May 13, 2013
ST. PAUL, Minn. - Every year there are nearly 12,000 hospital admissions in Minnesota due to stroke, and a new effort aims to help more survivors return to a normal life, instead of being permanently disabled.

According to state Representative Nick Zerwas, the Minnesota Acute Stroke System is needed to ensure access and high quality of care to all, especially in rural parts, where the population is older and there are fewer nearby options for treatment.

"We need to make sure that no matter where you are in the state of Minnesota we have this established network so everybody has a chance for interventional life-saving procedures and the opportunity to recover," Zerwas declared.

Zerwas himself suffered a stroke at the age of 17 and said he was fortunate to have quality care nearby. That's because when it comes to stroke, timely treatment is vital, as the more quickly someone is treated, the better the odds for recovery.

"What that ends up doing is on the back end, if we are able to treat these strokes earlier, it creates significant cost savings on recovery, physical therapy, speech therapy and everything that follows after a significant stroke event," the Republican state lawmaker said.

Specifically, according to Justin Bell, government relations director for the American Heart Association of Minnesota, the bill lays out a number of strategies for improving stroke care. One is to allow the Department of Health to recognize hospitals that are already nationally certified as comprehensive or primary stroke centers.

"The second part of the bill was, if you meet some criteria that are laid out by our acute stroke council that's been meeting for the last two to three years, you can apply to the Department of Health to be recognized as 'acute stroke capable.' And that one's really the key because that's the one we believe that most if not all hospitals can meet."

Stroke is the third-leading cause of death in the state, claiming more than 2,000 lives each year. The proposal for the Minnesota Acute Stoke System has already been adopted in conference committee and will be part of the finalized Health and Human Services budget bill.

More information is at bit.ly/16HS7UK.


John Michaelson, Public News Service - MN