Songbirds Use Maine as a Stopover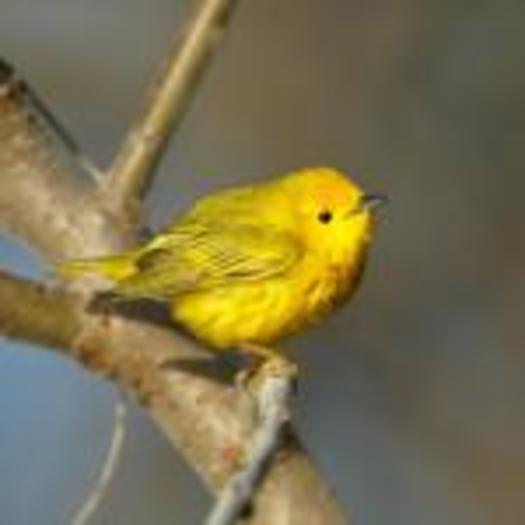 Birds that migrate through Maine, such as the Yellow Warbler, are threatened by changes to their nesting habitat in Canada. Photo credit: Boreal Songbird Initiative
May 20, 2013
PORTLAND, Maine - From their beautiful songs to their stunning colors, birds are putting on their best displays this time of year. It's the spring migration season, and more than half the birds seen at backyard feeders and soaring across the sky right now are headed north to Canada's boreal forest. It's the largest intact forest on Earth, and literally billions of birds migrate through the U.S. to reach it.

According to Dr. Jeff Wells with the Boreal Songbird Initiative, most of the flying is done at night, so people don't realize how massive it is.

"It's like a river of birds that flows north and splits up into smaller streams and tributaries as they're migrating," Wells characterized the avian seasonal travel. "Tens of millions, hundreds of millions, that are moving daily."

About three billion of North America's land birds and 26 million waterfowl breed in the boreal forest.

Dr. Wells said many of the birds are at risk as the forest faces new threats, and some species have already seen significant declines.

"It is under threat from mining, forestry, oil and gas, hydro, lots of different factors," he warned. "And it is being impacted by climate change."

The birds also face challenges as they make their way north. For instance, the white lights on tall buildings and towers that are meant to warn pilots can actually attract and confuse songbirds, leading to collisions with the structures.

Track your favorite birds' migration journey on the Boreal Songbird Initiative website, BorealBirds.org.

Mark Scheerer, Public News Service - ME