Memorial Day: Statewide March Against Genetically Modified Seeds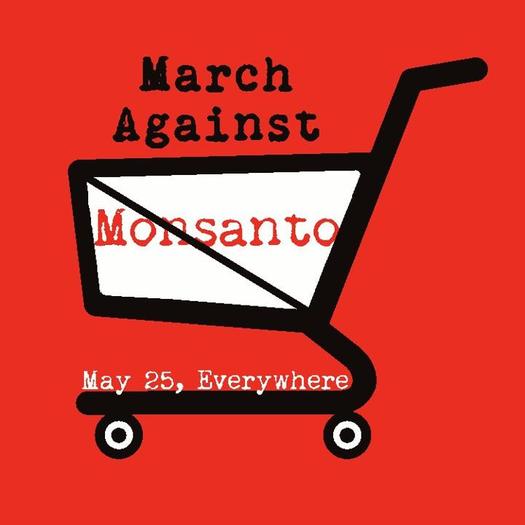 Photo: March Against Monsanto taking place on Saturday, May 25th. Courtesy: March Against Monsanto
May 24, 2013
TALLAHASSEE, Fla. – On Saturday, thousands of Floridians will start their Memorial Day weekend by speaking up against an international company.

The March Against Monsanto is taking place in 20 cities in the Sunshine state and 230 other cities around the world.

Monsanto makes genetically modified seeds, and protesters accuse the company of using unfair business practices while it tries to grow the use of genetically modified foods.

Tami Canal is one of the protest organizers.

"As a parent, I feel that it's very irresponsible to not be conscious about what I'm feeding my kids," she says, "and that's why March Against Monsanto is a campaign of awareness to hopefully get parents to be conscious about what they're buying."

Monsanto inserts genes into common farm seeds, such as corn or soybeans, and then patents those seeds. The Supreme Court recently upheld the practice.

Currently, U.S. law protects Monsanto's practice of genetically modifying seeds, but this week Sen. Jeff Merkley of Oregon introduced an amendment that would overturn those protections.

There is concern by some scientists that GMO (genetically modified organism) foods pose a risk to human health. Some countries now require GMO foods be labeled, but that requirement does not exist in the U.S., explains Roland McReynolds, an advocate for farmers in the Southeast.

"Because genetically modified seeds so dominate the plantings of corn and soybeans," he says, "basically if food doesn't say it's GMO free, you should assume it has GMOs in them."

McReynolds says in addition to concerns over GMO foods, Monsanto's Roundup pesticide is causing another problem.

"Now, particularly in the Southeast, we are overrun with a plague of Roundup-resistant super weeds," he says. "So farmers have to turn to the other chemicals."

Prior to the Monsanto Protection Act being passed, federal courts ruled that the U.S. Department of Agriculture failed to consider the potential harm some genetically engineered crops may have, approving the use of the seeds too quickly.

The Monsanto Protection Act circumvents those court rulings.



Stephanie Carroll Carson/Scott Herron, Public News Service - FL