AZ Students Ready for Summer, but are Parents Prepared?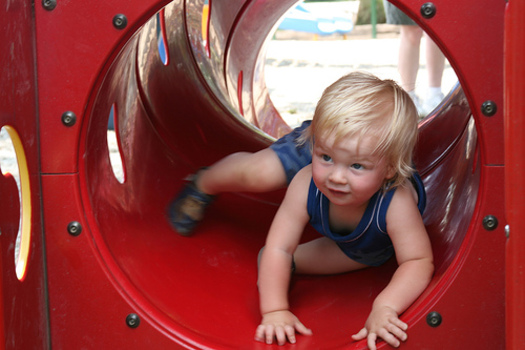 PHOTO: Making the transition into a summer child care program can be more fun and less stressful if parents know how to prepare their kids. CREDIT: Chad Smith
May 29, 2013
PHOENIX - Children across the state are starting their summer vacation. For the younger ones, that means a transition into a new child-care or camp program or attending day care for the first time.

To make that change go smoothly, said Child Care Aware spokeswoman Karen Fogolin, preparation is the key to success.

"The children are going to come across new people, new rules and perhaps even a bus for the first time," she said, "so helping children to adapt and thrive in the new situation is important."

Another tip for the transition is to have children bring with them a favorite toy or other reminder of home, she said, although parents should check with the care provider before doing so.

Preparation includes establishing a routine, Fogolin said, as well as familiarizing children with how each day will go.

"What they might be excited about; perhaps drawing some pictures, visiting with the people and the program prior to starting, and also, really showing that you as the adult are very comfortable with the program," she said. "Children are really quick to pick up on our anxieties."

In addition to finding a program with which they feel comfortable, Fogolin said, parents also want one that's appropriate for the age and mental development of their children.

"Appropriate in the terms of what the children are interested in," she said. "We don't want to put our children in experiences that are just going to frustrate them. So, really knowing your child and choosing the right program is important."

More tips on a successful transition into care this summer are online at the Child Care Aware website, http://www.childcareawaremn.org/families/successful-child-care/transition-to-child-carechildcareware.org.
Doug Ramsey, Public News Service - AZ