U.S. Fish & Wildlife Could Recognize All Chimps as 'Endangered'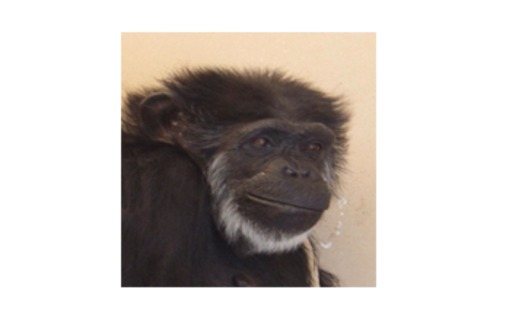 PHOTO: Flo, held in captivity most of her life, is now 55. A ruling to recognize all chimpanzees as endangered could mean retirement from lab testing in Alamogordo, New Mexico. Courtesy of NIH.

June 17, 2013
ALAMOGORDO, N.M. - Chimpanzees in cages and out could be eligible for a privilege currently reserved only for those in the wild, thanks to a change in what is known as a "split-listing." The U.S. Fish and Wildlife Service (FWS) has proposed a rule change to classify all chimpanzees as endangered under the Endangered Species Act. That would allow chimps held in laboratories to be included.

Laura Bonar, a registered nurse and program director at Animal Protection of New Mexico, explained what this could mean for the chimpanzees at Alamogordo and other publicly-funded facilities.

"Chimpanzees could not be harmed or kept in captivity, or sold and traded, unless it would help improve the conservation of the species," Bonar said.

Chimpanzees are the only species currently classified in a split-listing. Bonar said the system hampers conservation efforts and is cruel to chimps in captivity. The FWS is taking public comments on the rule change on its website thru July.

Bonar said a ruling to list all chimpanzees as endangered would show the intrinsic value of chimpanzees. While she doesn't know if listing would empty out the labs, she said it would call for stringent permitting in using chimps for experiments, which would also affect chimpanzees in privately-owned laboratories.

"What has driven laboratories to keep and use chimpanzees is money," she charged. "The revenue streams for making money off of chimpanzees by testing on them - there is not government funding for that anymore. And even any private labs are going to be really limited, because of the Fish and Wildlife Service."

Bonar pointed out that chimpanzees are individuals. As an example, she mentioned "Flo," one of the longest-held laboratory chimps. Flo is 55 years old and has spent most of her life in captivity. Bonar said it hasn't been a good life.

"At least 115 times, Flo was chemically immobilized or suffered a 'knockdown.' That's a violent procedure where a sedative-loaded dart is shot from a firearm. Flo attempted to escape multiple times. Flo was also used as part of a breeding program and had four infant chimps taken away from her on the day of their birth or days after, for use in research."

Bonar acknowledged that the rule change is not final. However, since the National Institutes of Health has relaxed its resistance to the idea of ending chimpanzee experiments, sanctuary may be somewhere on the horizon for Flo and other captive chimps.

More information is available from the FWS at http://www.regulations.gov. The public comment website is http://www.regulations.gov/#!submitComment;D=FWS-R9-ES-2010-0086-12977.