Survey Finds Oregonians Not Saving Enough for Retirement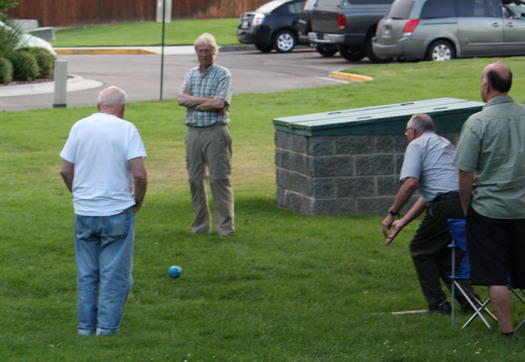 PHOTO: Oregonians approaching retirement age are not ready financially, according to a new survey from AARP Oregon. The Oregon House is considering establishing a task force to find ways to help people save for retirement. Photo credit: Deborah C. Smith
June 24, 2013
PORTLAND, Ore. - Oregonians approaching retirement age are not ready financially. That's the conclusion in a new survey from AARP Oregon. Among its findings: More than half of residents age 45 to 64 do not have a savings plan at work; 60 percent would like to see a state-run option.

The Oregon House of Representatives is expected to consider a bill today that would create a task force to study ways to help folks save more for their golden years. AARP Oregon interim state director Joyce DeMonnin said the survey also found that one in six have less than $5,000 in their retirement account.

"There is no way that that is even getting close to how much a person should be saving each year, let alone your total savings," she said. "It's a real problem."

Local chambers of commerce oppose the bill, objecting to the possibility that the task force might be a step toward creating a state-run retirement plan for private-sector employees, which they claim is not necessary and would be too much of a state liability. DeMonnin said the survey discovered that more than half of Oregonians do not have access to a retirement plan through their workplace.

When seniors don't have enough in the bank, it becomes a large liability, DeMonnin warned, and not only for the state.

"If half of our retirees don't have enough money to live on for more than a year or two, how is that going to impact small business? How is that going to impact local services? How is that going to impact state services? We just can't ignore this as something that's someone else's problem," she said.

The bill that would create a task force is supported by Gov. John Kitzhaber and State Treasurer Ted Wheeler.

Complete AARP Oregon survey results are available from Joyce DeMonnin, 503-513-7351.