Farmers Markets Accepting SNAP and 'Market Bucks' Grow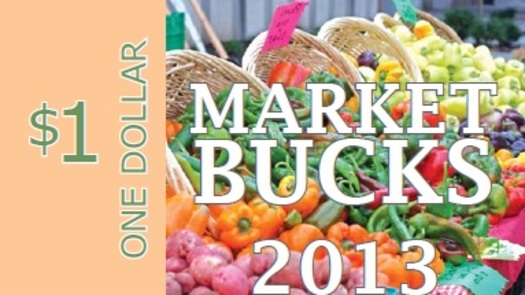 PHOTO: Fresh fruit and vegetables are rolling into farmers markets across the state and this year there's a record number accepting SNAP food benefits and taking part in Markets Bucks. That program helps stretch farmers market purchases made using SNAP. CREDIT: BCBS of MN
June 28, 2013
ST. PAUL, Minn. – A homegrown initiative to help those struggling financially to put fresh, healthy food on the table continues to bloom at farmers markets across the state.

The initiative is called Market Bucks, and it provides a match for those who make purchases with benefits from the federal Supplemental Nutrition Assistance program, or SNAP.

Janelle Waldock is director of the Center for Prevention for Blue Cross and Blue Shield of Minnesota.

"For every $5 that they use, Blue Cross matches it with an additional $5," she explains. "So it really strengthens their buying power and helps them more ably afford healthy foods."

Waldock adds there are now more than 50 farmers markets across Minnesota that accept SNAP benefits and are taking part in the Market Bucks program.

Among the locations where folks can use their SNAP benefits and take part in the Market Bucks program is at the Duluth Farmers Market.

Lori Hoffbauer is a vendor there and says the positive impact from these programs is easy to see.

"I think it's really bringing a lot of people in to the farmers market," she says. "We're seeing a lot of new faces and they're asking questions and they're getting a lot of really good, fresh vegetables right now."

While the program is offered in large cities such as Duluth, Mankato, Rochester and the Twin Cities to help low-income families with access, Waldock notes that more and more farmers markets in rural towns are also taking part.

"Often there are barriers in their communities to accessing fruits and vegetables," she says. "Sometimes in small communities there isn't even a grocery store where they can go buy fresh produce, and so farmers markets are still a very important niche in terms of food access for everybody, but especially for low-income folks."



John Michaelson, Public News Service - MN