Coal Train Impact Study to Reach Beyond WA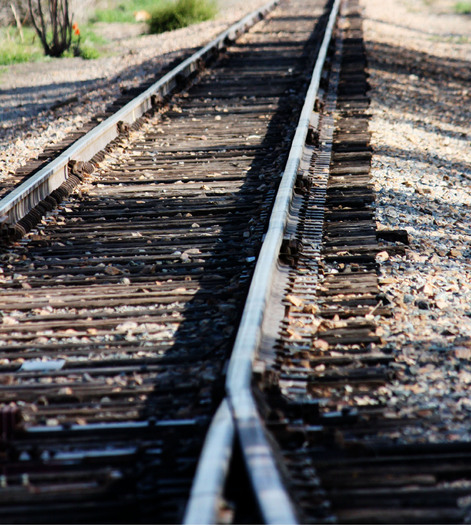 PHOTO: The agencies reviewing plans for coal export terminals in Washington state are going to look at how increased coal-train traffic would affect people living along the line – from Montana to the coast. Photo credit: Deborah C. Smith
August 5, 2013
BELLINGHAM, Wash. - A little farther down the tracks. That's where the agencies reviewing plans for coal export terminals in Washington say they will look to determine their environmental impact. They will study how increased coal train traffic would affect people living along the rail line - from Montana through Washington, and on to the proposed Gateway Pacific terminal site near Bellingham.

Jeannie Brown is a member of the Northern Plains Resource Council. She owns a home in Belgrade, Mont., about 300 feet from the tracks, where she cares for a medically needy granddaughter. Coal train traffic has already increased, she said, and she is glad someone is taking a closer look at it.

"I am so, so thankful," Brown said, "and I hope to God they come and ask and they talk, and we all have an opportunity to just really explain how terrible it is in our lives right now. I literally cannot leave my windows open during the day or at night because of the train traffic. The trains are so noisy."

Gateway Pacific is one of three coal export terminals proposed for the coast that would ship coal to China. Plans indicate if all three are built, train traffic would increase by about 40 trains a day. The terminals' backers say towns will profit from train fees and some people will benefit from the mining jobs in Montana and Wyoming.

Bellingham resident Jayne Freudenberger credits the expanded study area to Washington's strong state environmental protection laws. She said the decision is in stark contrast to U.S. Army Corps of Engineers testimony last month that its Gateway Pacific study was going to focus only on the terminal site.

"Everyone was very upset, who felt like it was just hard to imagine that you could look at this project without considering impacts on all the different states of the rail congestion and impacts on health and air quality," Freudenberger said.

The Corps of Engineers, the Washington Department of Ecology and Whatcom County will all play a role in examining health effects from coal dust, greenhouse gas emissions and how more rail traffic affects people, towns and emergency response systems along the rail line.


Chris Thomas, Public News Service - WA