Restoring West Virginia's "Magnificent" Spruce Forests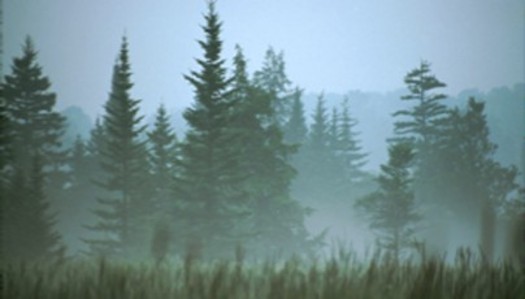 PHOTO: All sorts of people from many walks of life are collaborating to restore West Virginia's spruce forests. Photo courtesy of the Central Appalachian Spruce Restoration Initiative (CASRI).
August 5, 2013
CHARLESTON, W.Va. - Government agencies, nonprofits, businesses and individuals are all working to bring back West Virginia's "magnificent" spruce forests. Evan Burks coordinates the Central Appalachian Spruce Restoration Initiative for the Monongahela National Forest. Burks said the spruce forests are high-elevation remnants of the last ice age, almost lost in the logging that stripped much of the state in the early 20th century.

Restoring them is important, in part, because they create a cool-climate refuge for hundreds of rare species, Burks explained.

"The ground will be covered in moss and rocks," he said, "and it'll be cool and moist. If it's a hot summer day and you walk into that beautiful big spruce forest, it's going to feel like walking into an air-conditioned room."

Volunteers harvest seeds from the native trees' pine cones to have them grown into seedlings, he said, adding that they have planted hundreds of thousands of the seedlings across thousands of acres since 2007.

Burks said the spruce makes beautiful, high quality wood that is especially strong for its weight - part of the reason so much of it was cut a century ago. The Wright brothers used West Virginia red spruce, and instrument makers still value it, he added. Private timber companies help with the restoration, he said, noting that Plum Creek Timber worked with his group to plant spruce around other trees infected with the deadly woolly adelgid.

"They wanted to come in and underplant these dying hemlock trees with red spruce," he said, "so that when the hemlocks eventually do die, a tree will be there to grow up in its place."

Burks said researchers have found the forests take large amounts of carbon from the atmosphere and sequester it in the forest floor, which means the trees are great for cleaning the air and water. That means a lot for brook trout and native fly-fishing, as well as for millions of people downstream near the Ohio and Potomac rivers, he added.

"These forests and these headwater streams are basically the lungs of the east coast. Restoring and protecting the red spruce forests along these mountain streams is really important," he said.

Eventually, they would like to connect West Virginia's spruce forests with those being restored in North Carolina, Tennessee and southern Virginia, he concluded.

More information is available at www.RestoreRedSpruce.org.