Cuts in Farm Bill Could SNAP Financial Backs of Hungry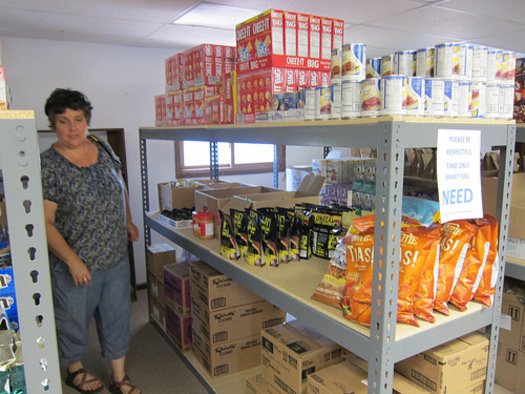 PHOTO: CREDIT: Neeta Lind
August 29, 2013
ST. PAUL, Minn. - Time is running out for Congress to agree on a new Farm Bill, and one of the sticking points is over funding for food stamps - or what are now called SNAP benefits. Both chambers have proposed spending cuts, but the House version takes the knife much deeper. Colleen Moriarty, executive director, Hunger Solutions Minnesota, said that would be a step in the wrong direction, as Minnesotans try to recover following the Great Recession.

"It's really my hope, from talking to elected officials and listening to things that have been said around the country, that there is going to be some kind of nutrition portion of the Farm Bill that can be passed through Congress and forwarded on to conference," Moriarty said.

The U.S. Senate passed a five-year Farm Bill that covers SNAP and other government food programs, but the House approved a farm-only bill and plans to take up its nutrition plan separately.

The discussion over funding for SNAP also comes as reductions that have nothing to do with the current Farm Bill debate are soon to take effect, Moriarty noted, which will affect 500,000 Minnesotans.

"An increase to the SNAP allocation that was the result of the stimulus package is wearing down now, so people will see a reduction in their benefits in October," she warned.

The good news is that after growing by 164 percent over the last decade, food-shelf use in some parts of the state is starting to plateau. However, that is still more than 3 million visits a year or 8,000 visits a day, she pointed out.

"It takes awhile to get people back on their feet," she said, "and we intend to be able to offer them the kinds of resources they need through our increased advocacy."

The current Farm Bill is set to expire at the end of September.

More information is available at www.hungersolutions.org.