Boots on the Ground in Minnesota's Health Care Overhaul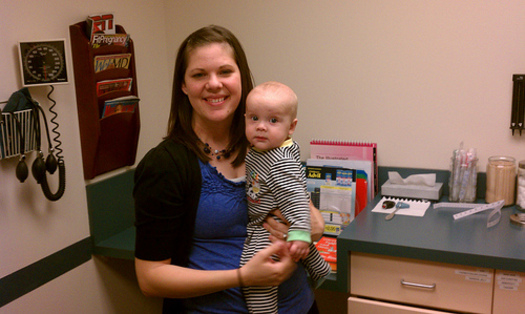 PHOTO: Around a quarter-million Minnesotans are expected to be eligible for tax subsidies to help cover all or some of the cost of insurance under health-care reform. CREDIT: Aaron Traffas
September 9, 2013
ST. PAUL, Minn. - Minnesota's new health-insurance marketplace opens in just a few weeks, and a new effort is under way to make sure low-income families statewide understand the program and get signed up. One group taking part in the campaign is Western Community Action in Marshall, whose development director, Allen Bakke, said nearly a half-million Minnesotans are without insurance.

Of those, about half are potentially eligible for subsidies to cover part or all of the cost of their health care coverage, but the process can appear daunting, he said.

"As they're just working to secure basic needs, and then all of a sudden having to navigate these challenges, it's really great to have an organization like us - the others that are part of this network - to really be the boots on the ground and present them with clear and accurate information so that they can make informed choices."

Western Community Action is among the six organizations across the state to be awarded a total of $700,000 in grants from the Blue Cross and Blue Shield of Minnesota Foundation. According to the Foundation's executive director, Carolyn Link, all of the groups they partnered with from Virgina to Detroit Lakes and St. Paul to St. Cloud are well established and trusted.

"These organizations have relationships with people in their communities right now, and they're really helping them take this really important step, and they're the ones who are best positioned to help people in need, figure out what their options are, what they might be eligible for and get signed up for health-insurance coverage," Link said.

The organizations are all conducting outreach and screenings and assisting with health-care program applications and enrollment. Allen Bakke said that by getting health insurance to this population that hasn't had access before, public health will improve on the whole, as more people get in for preventive measures and take care of issues before they turn into crises.

"If people have opportunity to access health care systems because of not having that barrier of insurance, they will be able to do more preventive medicine and be able to take care of procedures that could, if not treated, blossom into something much larger and more life-threatening," he said.

Sign-up under Minnesota's new health-care exchange begins in October. The requirement that everyone have coverage takes effect on January 1.

More information is at bit.ly/15OLfiY.