Hold Your Fire! League of Women Voters Hosts Neighborly Gun Forum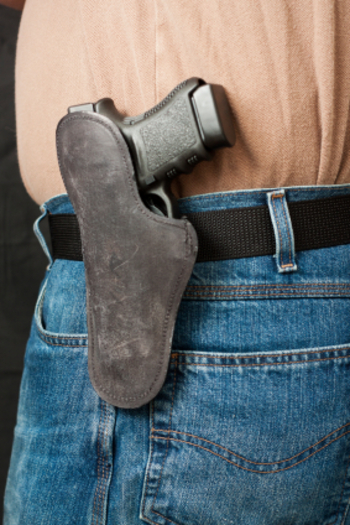 PHOTO: Can Washington voters talk calmly about gun rights and responsibilities, and focus on fact rather than emotion? The League of Women Voters is counting on it at a series of forums. The first is this Sat. (9/21) in Bellingham. Photo credit: iStockphoto.com.
September 20, 2013
BELLINGHAM, Wash. – It's a topic many neighbors either don't discuss – or can't discuss without raising their voices.

On Saturday, the League of Women Voters (LWV) of Bellingham/Whatcom County hosts the first of a series of statewide "civil discussions" about responsible gun ownership, in Bellingham, with a focus on facts rather than emotions.

League members say they've been discussing how to get people to communicate better about balancing Second Amendment freedoms with the need for gun safety.

Event organizer and LWV member Heather Brown says the league doesn't expect to change strongly held opinions – but thinks all sides in the debate would benefit from more information.

"A lot of people who don't have guns actually don't even know what responsible gun owners do with their guns," she explains. "They don't know why their neighbors buy guns. And on the other side, I think there's a lack of knowledge about just exactly where the problems are occurring with guns."

Panelists at the first forum include a gun store owner, an attorney and the Whatcom County Health Officer – the latter for the current status of firearm-related injuries and deaths in the county.

The League of Women Voters of Washington also has put together a toolkit of information for other communities that want to host similar forums.

Ron Rise, a federal firearms licensee and concealed-carry instructor in Vancouver, thinks the National Rifle Association (NRA) heats up the rhetoric unnecessarily on gun-related topics. He says he knows many gun owners who would welcome a more civil, nonpartisan approach.

"When you've got between 300 and 350 million firearms in a country, we are now polarized on an issue that's far too important to be yelling," he adds. "Everyone has to just calm down and start listening to the other side."

Washington's two initiatives to the legislature, both about background checks for gun owners, are sure to come up at the forums but are not the focus.

The League of Women Voters of Washington supports background checks for gun sales, but says its overall goal is to get people talking, rather than yelling, about gun rights and responsibilities.


Chris Thomas, Public News Service - WA