A Big Week for Naturopathic Medicine in Oregon, U.S.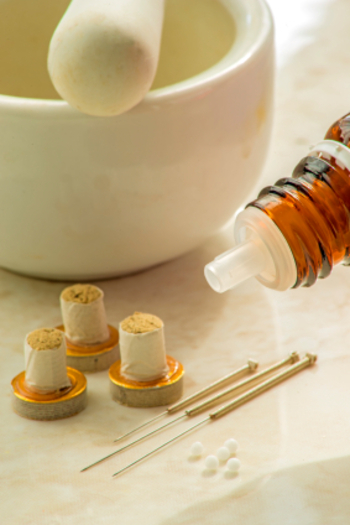 PHOTO: Oct. 7-13 is the first-ever Naturopathic Medicine Week, recognizing the fast-growing field of practice that combines mainstream medicine and "natural" healing alternatives. Photo credit: iStockphoto.com
October 7, 2013
PORTLAND, Ore. - This is the first Naturopathic Medicine Week in the country (Oct. 7-13), recognizing a fast-growing field of practice for doctors who combine traditional medicine with alternatives such as acupuncture and herbal remedies.

For Laura Farr, executive director of the Oregon Association of Naturopathic Physicians, having the national spotlight for a week is proof that the profession has gained respect, as well as popularity, for its focus on wellness and non-drug options for healing.

"It's a really huge step for our profession in terms of federal recognition, as a viable profession and as a profession that can quite frankly help fill the gap of primary care physicians that the country is experiencing all around," Farr said.

Oregon is one of 18 states that license naturopaths, and one of the five federally approved colleges of natural medicine is located in Portland.

Health insurance often does not cover this type of care or puts caps and limitations on it - but in Oregon, that also is changing. One health plan, Oregon's Health CO-OP, is accepting naturopaths into its network who are licensed by the state as primary care physicians.

Dr. Ralph Prows, the CO-OP's chief executive officer, explained they first created a set of qualifications for naturopaths to meet.

"Those qualifications are, for all intents and purposes, identical to those that any other primary care physician would need to have in order to contract with us, so that we can assure our members of quality," Prows said. "We worked through that list very collaboratively with the Oregon Association of Naturopathic Physicians."

The decision to include naturopaths was made based on requests from patients when Oregon's Health CO-OP was being formed, he said, adding that some naturopathic treatments, such as herbal supplements, still will not be covered under prescription drug plans.