Health Exchange Barely a Week Old – Checkup for Montanans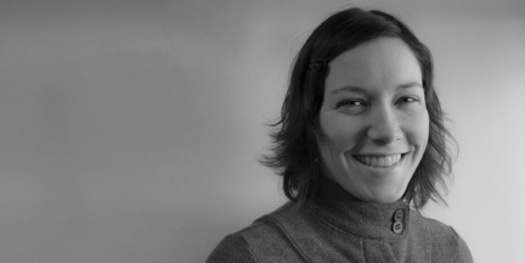 PHOTO: Steph Larsen with the Center for Rural Affairs in Missoula warns about health exchange scams. Photo courtesy of Center for Rural Affairs.
October 7, 2013
MISSOULA, Mont. - The new health care insurance exchanges are barely a week old, but scammers have already found ways to try to take advantage of people. The most common approach is a call, supposedly from the federal government, threatening arrest if you don't cooperate.

According to Steph Larsen, assistant director of organizing at the Center for Rural Affairs in Missoula, those who get such calls should not be taken in.

"Be careful of scammers who call you and demand personal information," she warned. "No one from the government is going to ask you for personal information unless you call them."

When you do start shopping for insurance on the exchange, it's good to have pay stubs, your Social Security number, previous insurance information, and last year's tax return on hand.

Larsen said another point to keep in mind is that, although there are deadlines for purchasing coverage, there is plenty of time. So, don't be discouraged if the federal exchange website, HealthCare.gov, is busy.

"None of the insurance plans will start until January 1. And so whether you buy it now or any time until December 15, it will be the same price; all coverage will start on January 1."

While there are instant tax credits that bring premiums down for most Montanans, Larsen said that because Montana chose not to expand Medicaid, thousands of people who are at 100 percent of the poverty level, or below, may be left out.

That's "if they don't currently quality for Medicaid, will not be added to Medicaid. They also don't qualify for federal subsidies. Now, they will not be penalized, but they also won't be able to access affordable insurance," she cautioned.

She said it's still possible for Montana to offer the Medicaid coverage, if the Governor calls a special session so there can be a vote.

Open enrollment ends March 31. Those who do not have coverage could be subject to a $95 penalty.