Teen Driver Safety Week: Tune-Up Needed for MT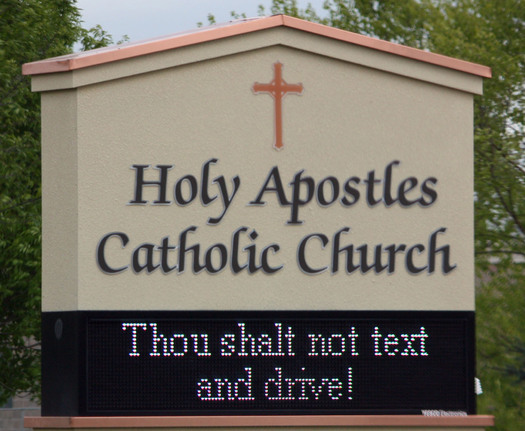 PHOTO: This is Teen Driver Safety Week. A survey shows 55 percent of Montana teens admit to texting and driving. Photo credit: Deborah C. Smith
October 23, 2013
HELENA, Mont. - Cutting distractions and buckling up are two goals for Teen Driver Safety Week in Montana this week.

Montana has the highest traffic fatality rate in the nation, even when distance traveled is taken into account - and it's a trend that holds true for teen drivers.

Denise Juneau, Montana superintendent of public instruction, said this year's Youth Risk Behavior survey done by her office showed that 55 percent of high schoolers admit to texting and talking on cell phones while driving. She called that alarming.

"Adults can model good behavior," she said. "We should all put our phones down while driving, because teens are watching us. We should be good role models, and we need to drive the way we want teen drivers to drive."

Another risk factor: According to the Centers for Disease Control and Prevention, teens have the lowest rates of seat belt use.

There have been improvements in teen traffic death rates, said Thale Dillon, director of Montana Kids Count, but the state has a long way to go. Graduated driver's licensing has helped, and if tweaked, it could prevent more deaths. The Insurance Institute for Highway Safety has researched the potential impact.

"If you increase the permit age from its current 14 years and 6 months to 16 years, it would reduce fatal crashes in Montana by 18 percent," she said.

A CDC fact sheet on teen drivers is online at cdc.gov.
Deborah Courson Smith/Deb Courson Smith, Public News Service - MT