Watchdogs to Legislature: Boeing Tax Breaks Shouldn't Crash Land On Missourians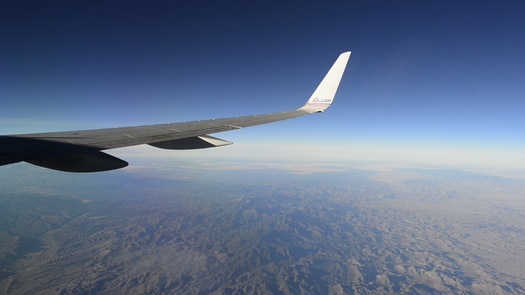 PHOTO: How much is Missouri willing to offer Boeing to bring the 777X to the state? Lawmakers have been called into special session to answer that question. Image courtesy of freestockphotos.com.
December 3, 2013
JEFFERSON CITY, Mo. - Governor Jay Nixon has called the Missouri Legislature into a special session in hopes of drawing up a plan to persuade Boeing to bring production of its 777X aircraft to the state, but some people are cautioning lawmakers not to over-sweeten the pot. With at least four other states competing for the work of building the aircraft and the tens of thousands of jobs expected to come with it, Nixon has proposed an incentive package worth up to $150 million annually.

However, Traci Gleason, communications director of the Missouri Budget Project, said it doesn't make sense to pay for that package by cutting existing programs, as has been suggested by some lawmakers.

"The subsequent cuts to education, infrastructure, work force training and other services would impair Missouri's ability to create quality jobs in the future," she declared.

A representative of Governor Nixon's office said the state faces a Dec. 10 deadline to submit a proposal to Boeing. The company plans to announce its decision in early 2014.

Gleason said that, while creating jobs is a laudable goal, lawmakers need to also exercise restraint in their bid to land the manufacturing giant's new operation.

"It's critical to Missourians' economic well-being as well as our quality of life that legislators protect revenue for critical state services and also avoid funding any incentives on the backs of vulnerable Missourians," she said.

St. Louis currently has the largest Boeing work force outside of Washington state, with more than 15,000 workers. It is the headquarters for Boeing's Defense, Space and Security operations.