A Pet for Christmas is a Pet for Life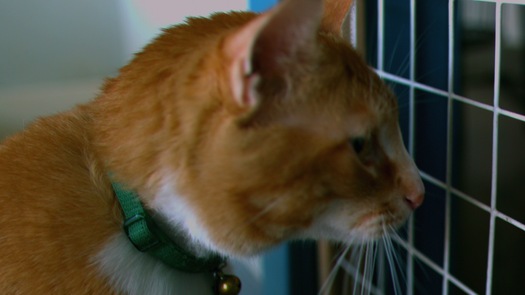 PHOTO: If a cat or a dog is on your child's list for Santa this year, experts say the decision needs to be well thought out and should ideally involve the whole family. Photo credit: Mona Shand.
December 9, 2013
BINGHAM FARMS, Mich. - Waking up to find a new puppy or a kitten under the tree on Christmas morning might be a child's dream, but experts caution parents to think far beyond the holidays when considering a new pet.

According to Ryan McTigue, spokesman for the Michigan Humane Society, bringing an animal into the family requires the same level of planning as any other addition.

"There's food that's going to be required; there's routine vaccinations; there's the chance of your animal getting sick," he pointed out. "It is just like having a child, where you're not sure what the future holds but you have to be prepared."

Experts say many pets end up in shelters each year because families don't give the decision enough forethought. The Michigan Humane Society and most local animal shelters have adoption counselors on hand who are available to meet with families and discuss all the issues.

While a living Christmas surprise works well in movies and on television, McTigue said it is far better for all parties to choose a family pet as a family, particularly when it comes to dogs.

"When meeting with an animal, it's always best to kind of have everyone present if you can, especially, you know, if you have a dog at home and you're not sure if this dog is going to get along with the dog."

The Michigan Humane Society also offers a free mobile app called "Right Dog" which helps match families with suitable dogs based on lifestyle and personality.


Mona Shand, Public News Service - MI