WI Food Bank Executive: "There is so Much Wasted in This Country"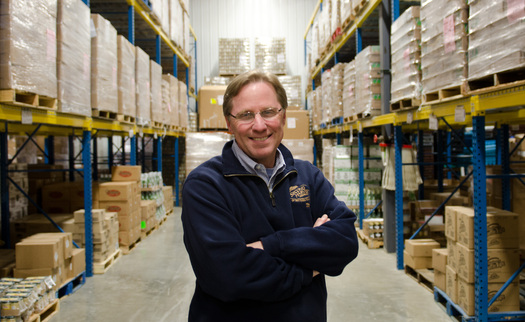 PHOTO: Dan Stein of Second Harvest Food Bank says there is more hunger in Wisconsin than most people realize. (Photo used with permission.)
December 19, 2013
MADISON, Wis. – Dan Stein, who runs Second Harvest Food Bank, which serves 16 counties in southern Wisconsin, says many people are surprised to learn the facts about hunger.

He says food lines are longer than ever, most new jobs are part-time – and can't support a family – and one in every eight families in southern Wisconsin needs help putting food on the table.

Stein says the numbers surprise people.

"They've always thought that hunger existed but it affected somebody someplace else, not anybody they knew," he explains. "And they're finding out it's in every neighborhood in the areas we serve, there's no area really that's not touched by it."

Stein says hunger is a year-round problem.

"We can always use food donations, but most importantly financial donations, because we can provide about 15 times as much food for a dollar that we leverage than if someone went to the grocery store and just donated to us what they spent the dollar on," he explains.

Nearly half of the people helped by Second Harvest and other food banks are children under 18 years old.

Many food banks across the state are set up to accept financial donations online. Stein's organization is online at secondharvestmadison.org.

Even though he deals with helping hungry people every day of his life, and says the problem is so much larger than most people think, Stein maintains that hunger can be ended.

"It's been talked about for thousands of years," he says. "But we have the solution – we just have to figure out how to get the pieces to the right people.

"So, awareness is the key issue here. We appreciate anybody that donates food and funds to us, but we also appreciate their voice, to get this word out, because there is so much wasted in this country."