Assembly Minority Leader Wants 2014 to be Year of the Middle Class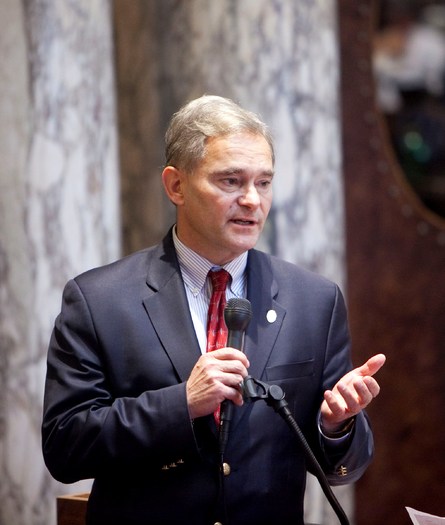 State Assembly Minority Leader Peter Barca (D-Kenosha) wants to make 2014 the "Year of the Middle Class." (Photo provided by his office.)
January 10, 2014
MADISON, Wis. – The minority leader of the state assembly, Democrat Peter Barca of Kenosha, wants both parties to work together in 2014 to make it the Year of the Middle Class.

Barca says 2013 was not kind to middle-class Wisconsinites.

"Our state has fallen to 37th in job creation," he points out. "Unfortunately, Wisconsin leads the nation in kicking people off their health care, and millions more in taxpayer money was diverted from our public schools."

Barca says one of the top priorities to help the middle class in 2014 is for both parties to work together to help bring jobs to Wisconsin.

"Workers need training and we need to get people back to work quickly," he stresses. "We must invest in public schools and job training programs, with a focus on student achievement, fair funding and holding all schools that receive taxpayer dollars accountable to the public."

Another key area, according to Barca, is addressing the growing crisis of student loan debt.

He says the parties must work together in 2014 to ensure that a college education is a path to a career, not a path to massive debt.

Barca maintains Gov. Scott Walker's decision to turn down federal money for Medicaid expansion in 2013 was a mistake.

Supporters of the decision say there was no guarantee that the federal dollars to expand the program would keep coming.

Barca disagrees.

"Turning down federal funding defies logic, especially in the case where we could have provided health care coverage to tens of thousands more people and saved taxpayers at the same time hundreds of millions of dollars," he says.

Barca adds in 2014, all elected representatives should put common sense and the taxpayers' best interests ahead of political ideology.



Tim Morrissey, Public News Service - WI