Preventing Sexual Assault: Colleges and Men Urged to Lead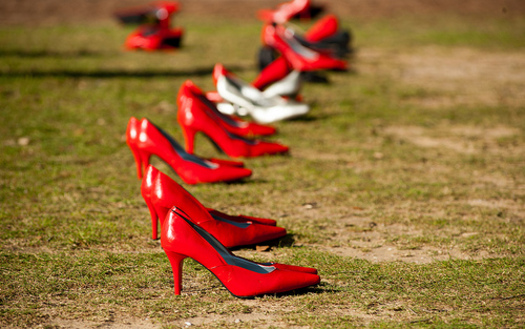 PHOTO: One effort that continues to grow nationwide to raise awareness and get men more involved in sexual assault prevention is called "Walk a Mile in Her Shoes." Photo credit: Tulane Public Relations
January 27, 2014
DES MOINES, Iowa - With an estimated one American woman in five sexually assaulted during college, there is a new effort under way to help schools do a better job with prevention and response. The White House Task Force to Protect Students from Sexual Assault has 90 days to come up with recommendations. Those should include the training of college leadership and responders on treating the issue as the serious crime it is, according to Beth Barnhill, director of the Iowa Coalition Against Sexual Assault.

"Unfortunately it's not been well addressed by our colleges. They have tended to regard it as more of a disciplinary issue than a crime," she declared. "I know women who are middle-aged and older who have carried these experiences their whole lives and it has vastly influenced their ability to function in the workplace, their ability to parent. It has a huge toll on our society in many, many ways."

Those who have been sexually assaulted are more likely to later have depression, battle substance abuse or suffer from a wide range of physical ailments.

In announcing the creation of the task force this past week, President Obama also called on men to become more involved in prevention. Barnhill said that could really help turn the tide.

"I think the need for men - most of whom, of course, don't engage in this behavior - to speak out is really, really important. There are a number of good efforts around bystander intervention, where men challenge other men that they see perhaps beginning to engage in this behavior to do something different," she said. "And it really can be effective, and if it happens more widely I think we really could make a difference."

In the U.S., it's estimated that about 22 million women and 1.6 million men have been sexually assaulted in their lifetimes.

Sexual Assault data are at IowaCASA.org. President's Obama's address is at WhiteHouse.gov.