Report: Hospital Care, Quality Varies Widely in Oregon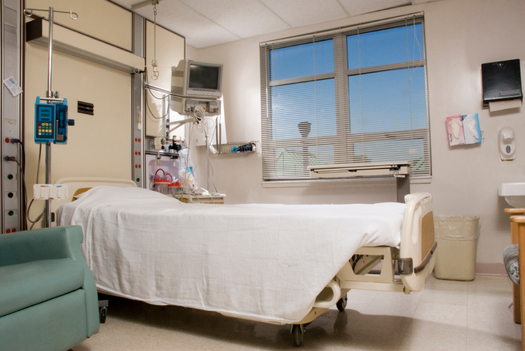 PHOTO: Would hospital care improve if people were given enough price and quality information to comparison-shop for their non-emergency health needs? The health-care workers' union SEIU thinks so. Photo credit: iStockphoto.com.
February 4, 2014
PORTLAND, Ore. – Hospitals in Oregon vary just as widely in terms of quality as any other type of consumer service, according to the latest federal data about patient care.

Members of the Service Employees International Union (SEIU) analyzed the government figures released in December, which determine in part how the hospitals are paid for serving Medicaid and Medicare patients.

SEIU represents 22,000 health care and hospital workers in the state, and Felisa Hagins, political director of SEIU Local 49, says about half of the hospitals had worse rates of on-site falls and injuries than the national average.

"There were some big surprises on the list," she adds. "Twenty-four Oregon hospitals performed below the national average on issues when it comes to pain medication – making sure people got the appropriate care at the appropriate time."

Hagins says many of the problems outlined can be fixed.

The report details two dozen quality measures, from readmission rates to medical errors, with data collected between 2009 and 2013. And it says the federal government has penalized 21 hospitals in Oregon for their performance in some areas.

Hagins explains the union has several reasons to be concerned about the quality ratings.

As a group, it is one of the largest health-care purchasers in the state. And she says knowing where hospitals need improvement helps the workers there advocate for their patients, and their own jobs.

She cites hospital-acquired infections as an example.

"If you have decided to cut staffing when it's related to the housekeeping staff, and your infection rate rises, our workers know that that staffing has an impact on how well they can clean the rooms and how well they can do their jobs," she explains.

SEIU is backing five ballot measures in Oregon related to hospital cost and quality, including requiring hospitals to prominently display their prices and quality information so that people can comparison-shop for non-emergency care.