Dental Care Nothing to Smile About for Many Ohio Kids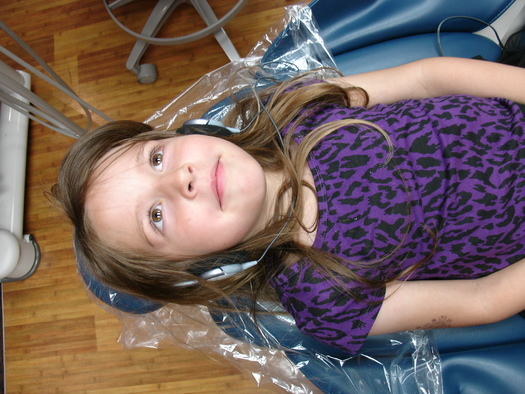 PHOTO: As part of National Children's Dental Health Month, work is underway to build awareness about the need to expand dental care to Ohio's children. Image courtesy of morguefile.com
February 5, 2014
COLUMBUS, Ohio - February is National Children's Dental Health Month, and in Ohio many children have nothing to smile about when it comes to oral health.

Linda Primrose Barker, who has worked with Ohio Head Start for more than 30 years, said access to dental care is the single most common unmet health care need among children. She said dental decay can impede learning, social development and proper nutrition.

"Poor oral care leads to significant health issues," she said. "We've heard some horrible cases of children actually dying because of simply a tooth that didn't get pulled in time."

An estimated 340,000 Ohio children never have been to a dentist, and Barker said Ohio can improve access to oral health care through the use of mid-level providers such as Registered Dental Practitioners. She said they can make it easier for children and families in underserved areas to access high-quality affordable dental care.

Barker said mid-level providers work under the supervision of a dentist and perform some of the same basic services as a dentist, including routine extractions.

"They are using the practitioner in many other countries and have been for a number of years, very successful," she said. "We do believe that that would be the answer to a lot of our needs because there just aren't enough dentists out there."

Barker said healthy children are more likely to attend school and learn more effectively.
She added that Children's Dental Health Month is the perfect time to focus on policies that can increase access to oral health care, including modernizing the law to allow the use of mid-level providers.

"Lawmakers have got to understand the impact that not caring for a child's teeth has on long-term productivity," she said. "It impacts their capability of going to school, of holding down a good job. It's all encompassing."

Ohio has more than 80 designated dental health professional shortage areas, which have an inadequate number of dentists to serve the needs of the community.