Waters Muddied Over Maryland Stormwater Fees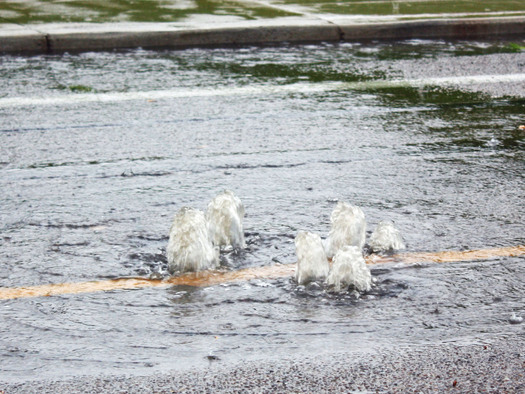 PHOTO: The debate over a law that requires Maryland's most populous jurisdictions to charge stormwater treatment fees has turned contentious, with opponents labeling it a "rain tax" - and an appeal bill is expected. Photo credit: Deborah C. Smith
February 12, 2014
ANNAPOLIS, Md. - Stormwater has never been more visible politically in Maryland.

A law that requires the 10 most-populated jurisdictions to charge fees to treat or naturally filter the runoff - which contains bacteria, feces, trash and sediment - is being debated, and legislation to modify the law or repeal it is expected.

Opponents call the fees a "rain tax."

Bill Stack, deputy director of programs at the Center for Watershed Protection, said stormwater fees have been supported for years in other states without controversy as a more transparent and equitable way to pay for water treatment.

"You know exactly what you're getting for the fee that you're paying," he said, "as opposed to your general tax dollars go into this black box and you're really not sure how those funds are used."

Stack said municipalities pay for water treatment even without stormwater fees - usually through property taxes. The fee is structured based on the amount of solid surfaces, such as nonporous parking lots, on each property.

People often are surprised to learn how common stormwater utility districts are, Stack said, with one survey showing that there are up to 2,000 of them in place around the nation.

"The idea that a user fee system or a stormwater fee system to pay for cleanup," he said, "really sweeping the countryside since the 1970s."

Stormwater treatment requirements are connected to pollution control requirements to restore Chesapeake Bay. There are other benefits, too. Stack says management systems lead to more green and lush landscaping to act as natural stormwater "filters," and those landscape features can add value to properties.

The text of the stormwater fee law, HB 987, is online at mgaleg.maryland.gov.