Lawmaker Wants "Arbitrary and Unfair" Death Penalty Abolished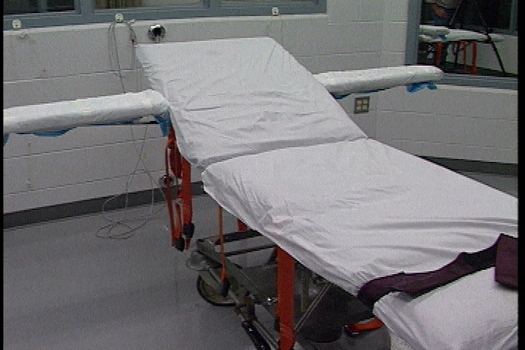 PHOTO: A bill proposing to eliminate Kentucky's death penalty and make life without parole the maximum sentence has been filed in the House. Photo by Greg Stotelmyer.
February 13, 2014
FRANKFORT, Ky. - A Republican state representative has filed a bill to abolish the death penalty in Kentucky. It is the first time since 1980 that a GOP lawmaker has introduced legislation to repeal capital punishment.

Rep. David Floyd (R-Bardstown) said Kentucky's system is "arbitrary and unfair" and is not applied equally.

"For the sake of justice, are we willing to sacrifice a few innocent to kill the guilty? Is that collateral damage truly acceptable?," Floyd asked.

Floyd's bill (HB 330) would make life without parole the maximum sentence in Kentucky. Sen. Gerald Neal (D-Louisville) already has filed a similar bill (SB 77) in the upper chamber, something he has done in previous legislative sessions, as well.

The Rev. Pat Delahanty, chairman, Kentucky Coalition to Abolish the Death Penalty, said Floyd's decision to file the bill illustrates growing momentum across party lines for getting rid of lethal injection.

"It certainly shows that what is beginning to happen at a national level is beginning to show up in Kentucky, and it has begun to have its effect among people who are politically conservative," Delahanty said.

The state spends $8 million a year on death penalty-related court costs, he said, noting that since capital punishment was brought back in 1976, Kentucky has spent more than $100 million on a system that has executed only three people. Delahanty said cost is one of the main arguments he hears from lawmakers for abolishing the death penalty.

"You have resources that are being wasted, and people are beginning to realize that," Delahanty said.

Six states have abolished the death penalty in the past six years, but Kentucky remains one of 32 states where execution remains legal.

The bills to abolish the death penalty are available online: HB 330 and SB 77.

Greg Stotelmyer , Public News Service - KY