Maryland Food Bank Stocking Up for Spring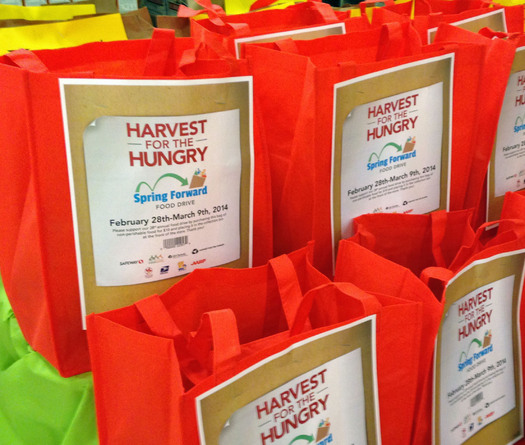 PHOTO: Today kicks off the Annual Harvest for the Hungry Spring Forward Food Drive. CREDIT: AARP Maryland
February 28, 2014
BALTIMORE - Spring really is on the way. Friday kicks off the Annual Harvest for the Hungry Spring Forward Food Drive. It's the 27th year for the project, which runs Saturday through March 8.

Kate Sam, director of communications at the Maryland Food Bank, said it's difficult to keep hunger top-of-mind beyond the holidays. Yet there are 740,000 Marylanders who are uncertain where their next meal is coming from.

"That's why this food drive is such a great thing," she said, "because it puts hunger in the spotlight at a time of year when a lot of people have forgotten about it."

Donations can be made by purchasing a pre-packaged bag of food at a Safeway store, dropping donations off at post offices, and/or by giving a bag of food with an online donation at
Maryland Food Bank.

Tresa Ballard, associate state director of communications for AARP Maryland, said they will have volunteers stationed at 19 Safeway stores to educate people about hunger needs around the state, and to ask people to donate.

"The issue of food insecurity among older Marylanders is an important one, and probably not one that folks think about all the time," she said. "But what we know for sure is that last year, 16.5 percent of older residents reported not having enough money to buy food."

The Maryland Food Bank supplies nearly 1,000 soup kitchens, pantries, shelters, schools and other community-based organizations.

The kickoff announcement is at 10 a.m. at Faith Community Church in Baltimore City.

Maryland Food Bank is online at MDFoodBank.org.